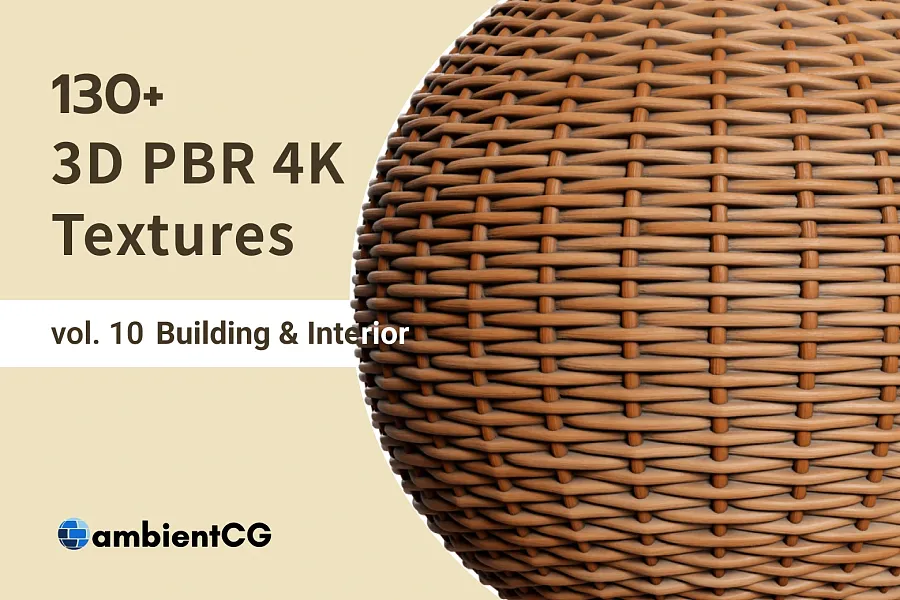 FREE PBR resources website for every 3D designers & creators must collect in your bookmark
AmbientCG is started by Lennart Demes in 2017. It continues to provide free, CC0 and quite a variety of high-quality 3D and HDRI materials on the Internet, and it is still constantly updated. Furthermore, the sorted and organized *sbsar files are released, which is convenient for users who create in Blender to import and use them in a variety of ways.


Creating highly realistic interior spaces, designing high-quality 3D simulation works
This time's Eaglepack contains 7 types of material textures, mainly used for indoor spaces or building purposes, collected and organized into one package for easier searching and future categorization. The seven materials are: concrete, terrazzo, plastic, roofing tiles, wicker, painted plaster, and carpet. Of course, these materials are based on the website's original categorization and can be used according to the design and atmosphere needs, not just limited to the classification names. Also, some of the materials were published on the website earlier, so a few materials do not have 4K sizes available. Please keep this in mind, or if you need 8K size files, you can also refer to the file name number and download from the source website.
---
Eaglepack Preview