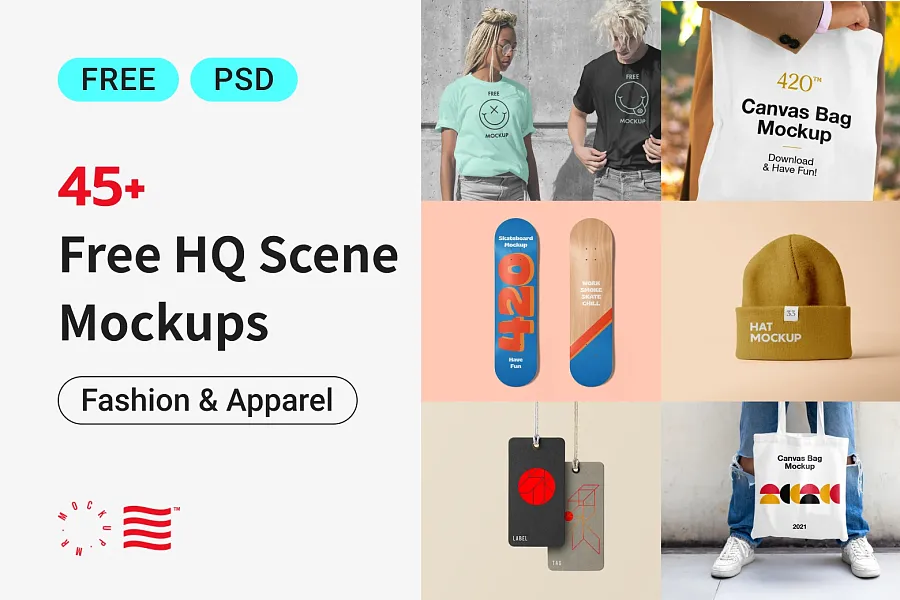 Do you ever think to sell T-shirt or canvas bag, printing your own design pattern? The set collects 45 mockups of fashion & apparel which would help you offer showcase to the customer. Also, you can design your own branding label first.
That's the best choice when you would like run the project smoothly, proffering your boss & customers a clear image of final result or you may not have enough budget to hire a professional photographer for take pictures of portfolio. Don't worry, if it's your first time using mockup, you just need to open Photoshop, following the 'Help Documentation' which was attached in the downloaded file, then appreciate your beautiful works. Mr.Mockup is a side project of Noeeko, a creative graphic design & identity brand studio from Warsaw, Poland. They offer multiple, high quality mockups for helping creative workers raise professional performance.
Most vectors and resources are free for download and ONLY personal use that some of them even allowed commercial purpose. NOTICED, not all files have permitted rights for commercial purpose. Suggests you confirm license on original website before any editing, modification or attributing.