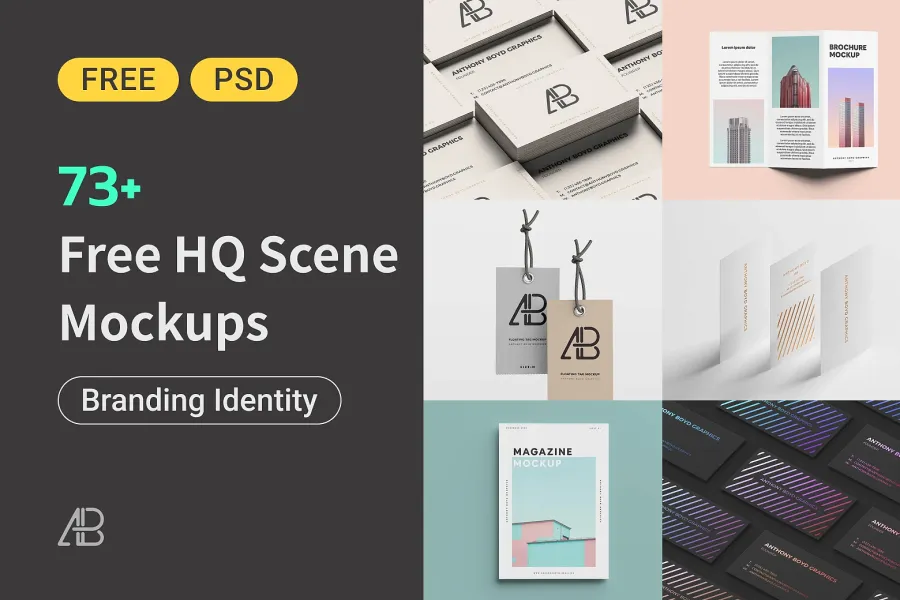 Brand Identity Mockups: Perfect for Showcasing Your Business
If you're looking to showcase your brand identity, these branding mockups can be very useful. In addition to the standard business cards and papers, this set includes mockups for a hoodie, skateboard, and credit card.
Free Branding Mockup PSD Files: Anthony Boyd is the Best Resource
One great resource for free mockup PSD files is Anthony Boyd. This talented 23-year-old graphic designer from the U.S. offers a wide variety of high-quality mockups that are free to download from the Internet. All of the mockups are in PSD format, so you'll need to make sure you have Photoshop installed on your computer before using them.
License Considerations: Some Files Have Commercial Restrictions
While most of the vectors and resources are free for personal use, some even allow for commercial use. However, it's important to note that not all files have been licensed for commercial purposes. We recommend that you confirm the license on the original website before making any edits, modifications, or attributions.