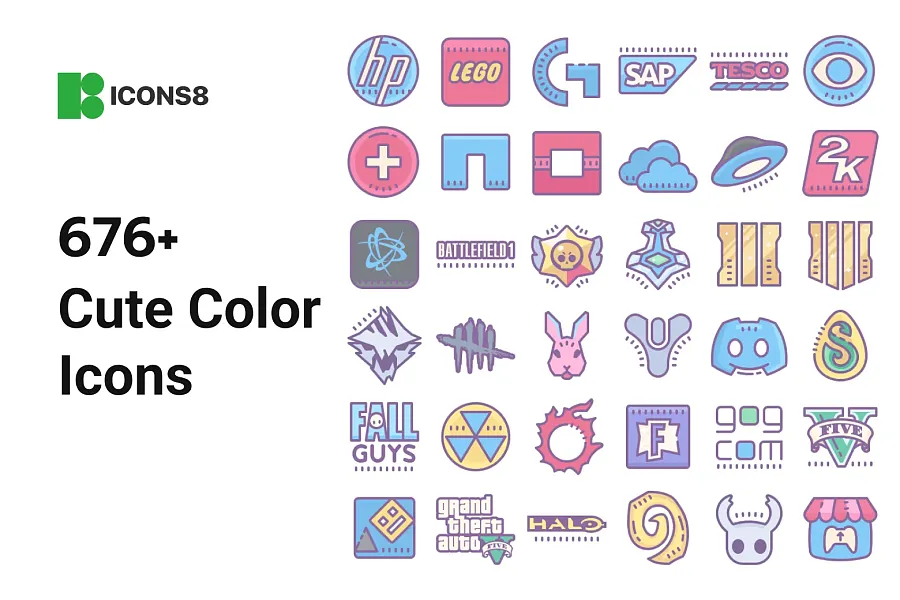 Introduction to Cute Color Icons
Cute color icons are small graphics that can add a playful and fun touch to your digital designs. These icons can be used on websites, mobile apps, and social media platforms to enhance the overall user experience. Cute color icons from Icons8 can be customized to match your brand's style and color palette, which can help to make your brand more recognizable and memorable.
Types of Cute Color Icons
There are different types of cute color icons that you can choose from, depending on your design needs. Cute color fill icons are a popular choice, featuring bold and vibrant colors that can really make your designs pop. You can also opt for a cute color icon pack, which typically includes a range of different free icons that can be used for different purposes. If you prefer something with a more cartoonish feel, decorative icons can be a great choice, featuring fun and quirky designs.
Tips for Using Cute Color Icons
When using cute color icons in your designs, it's important to select high-quality options that are designed with high resolution and are scalable to fit different sizes and formats. Consider the purpose of your icons, whether it's to illustrate important information or to improve the navigation of your website or app.
Also, keep in mind the compatibility of your icons with different platforms and devices. By selecting the right set of cute color icons, you can enhance the functionality and aesthetic appeal of your digital assets, and create a memorable user experience for your audience.