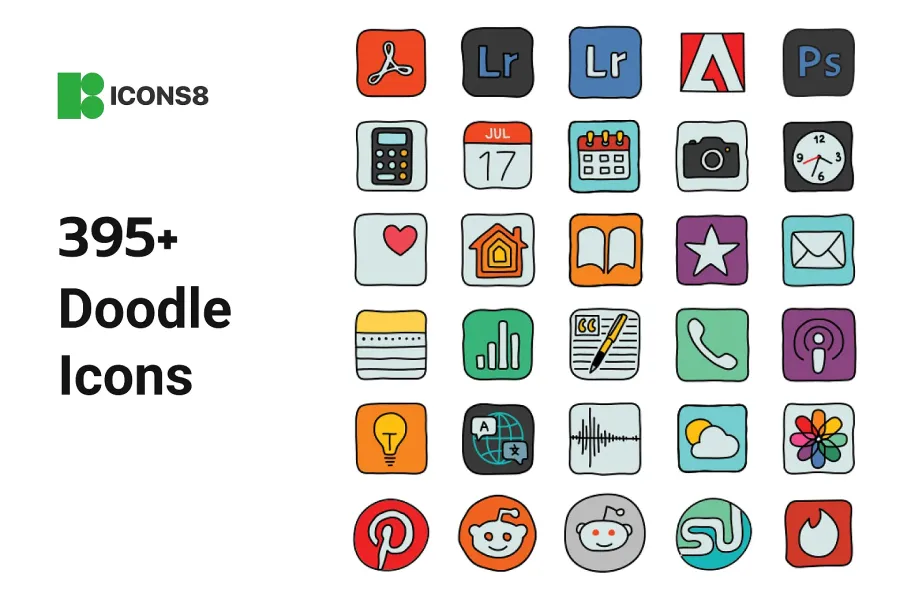 Enhance Your Website's Look with Doodle Style Icons!
Are you searching for free, high-quality doodle style icons to spruce up your website or app? Look no further! These hand-drawn style doodle icons from Icons8 are perfect for any graphic or UI design, helping to engage your audience and add a creative touch to your website or app.
What Are Doodle Style Icons?
The Doodle Icons Bundle includes a variety of hand-drawn doodle icons in different colors, making it easy to find the perfect fit for your project. Whether you need a consistent doodle icon set in a decorative cartoonish icon style for your app or a specific doodle design for your website, we have you covered.
How to Use Doodle Style Icons?
You can download the fun doodle icons in PNG and SVG vector formats for immediate use. These icons are free for commercial use with proper attribution, but we recommend reviewing our regulations before using and distributing them.
Transform Your Website Today!
Don't wait any longer to give your website a fresh look. This pixel-perfect Doodle Style Icons Bundle is perfect for any design project, from presentations and infographics to apps and more. Try it out now and experience the difference it can make!