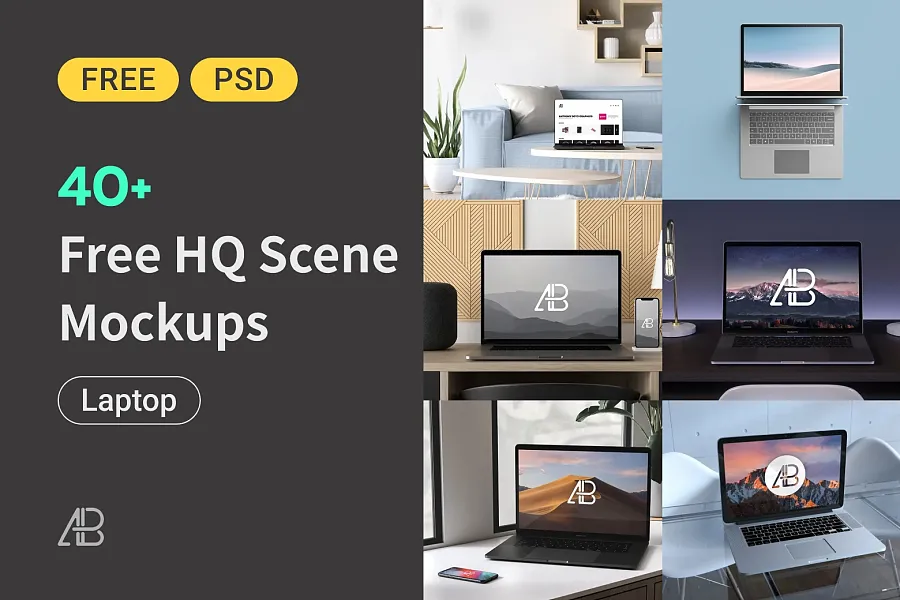 Sometimes, you just need those mockups which has background to help you save work time, then you should not miss these high quality laptop mockups.
Anthony Boyd is 23 years old, talented graphic designer from U.S.. He offers lots of delicate mockups free to everyone in the internet. All formate of mockups is PSD so you shall make sure install Photoshop in your computer before using them.
Most vectors and resources are free for download and ONLY personal use that some of them even allowed commercial purpose. NOTICED, not all files have permitted rights for commercial purpose. Suggests you confirm license on original website before any editing, modification or attributing.