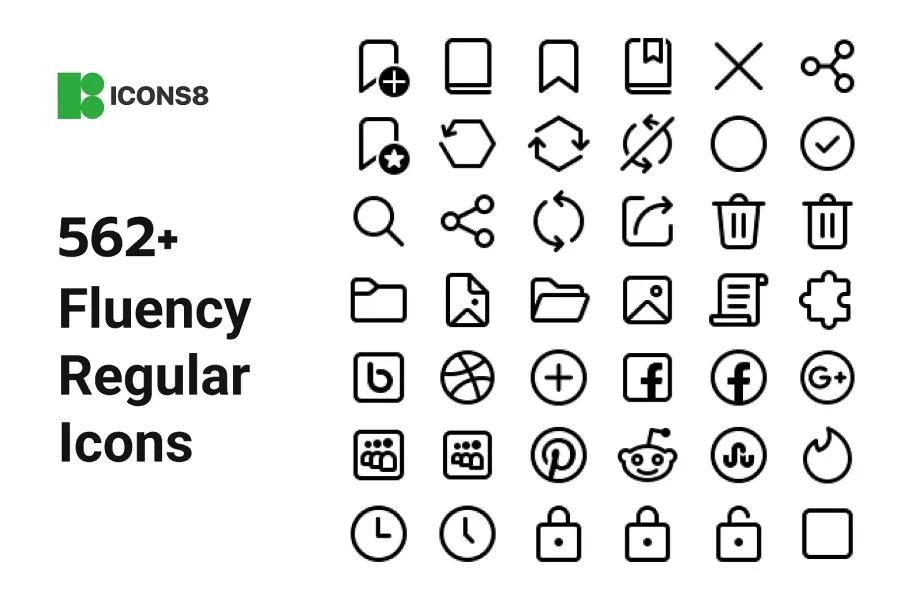 Get your hands on these free Fluent System Icons that match your design style perfectly. These icons come in both PNG and SVG formats and are available for download in all formats for your convenience.
What Are Fluent Outline Icons?
These icons are designed in the Fluent Outline style, making them a perfect fit for Windows 11 Outline design style. With more than 500 free icons to choose from, you can also explore other free Fluent icon packs to find the perfect match for your project.
Free Icons In Multiple Formats & Commercial Purposes
These minimalistic Fluent Outline icons are a great addition to any design project, and they are free to use for personal purposes. Some of them even allow commercial use, but make sure to confirm the license on the original website before editing, modifying or attributing any of these icons.
Don't miss out on the chance to enhance your design with these Fluent outline icons!