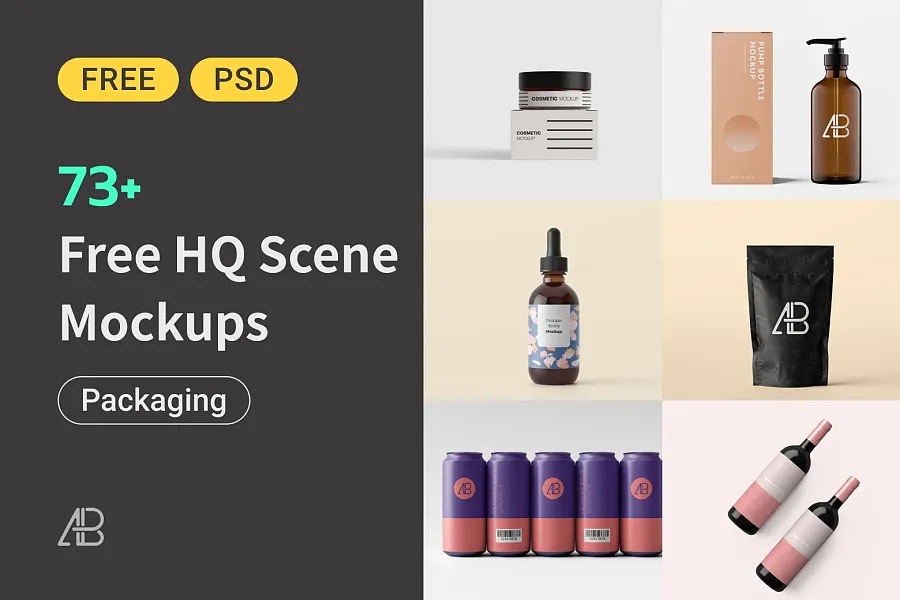 Elevate Your Packaging Designs with Anthony Boyd's Free Mockup Collection
Are you tired of dull, uninspired packaging designs? Look no further than Anthony Boyd's incredible collection of high-quality mockups. This collection includes loads of unique pieces, featuring everything from paper boxes to cosmetics and wine bottles. With these free mockups, you'll be able to mix and match different sets of packaging, brand identity, and logo mockups to create stunning presentations that will leave your clients speechless.
Meet Anthony Boyd, the Creative Genius Behind the Mockups
Anthony Boyd is a 23-year-old graphic designer based in the United States, and he's quickly becoming a household name in the design world. His mockups are not only delicate and beautiful, but they're also free for anyone to use. All of the mockups are in PSD format, so make sure you have Photoshop installed on your computer before you get started.
Free Resources for Personal and Commercial Use
Anthony Boyd's mockups are more than just pretty pictures. They're powerful tools that can help you elevate your packaging designs and take your business to the next level. And the best part? Most of his vectors and resources are completely free for personal use, and some even allow for commercial use. Just be sure to confirm the license on the original website before you start editing or attributing any files.
The Perfect Blend of Art and Technology
Anthony Boyd's mockups and graphic design templates are the perfect blend of art and technology, and they're sure to impress even the most discerning clients. With his help, you can create packaging designs that are not only beautiful but also functional and effective. So why wait? Download Anthony Boyd's free mockup collection of box mockups, cup mockups and even can mockups today, start elevating your packaging designs to new heights!