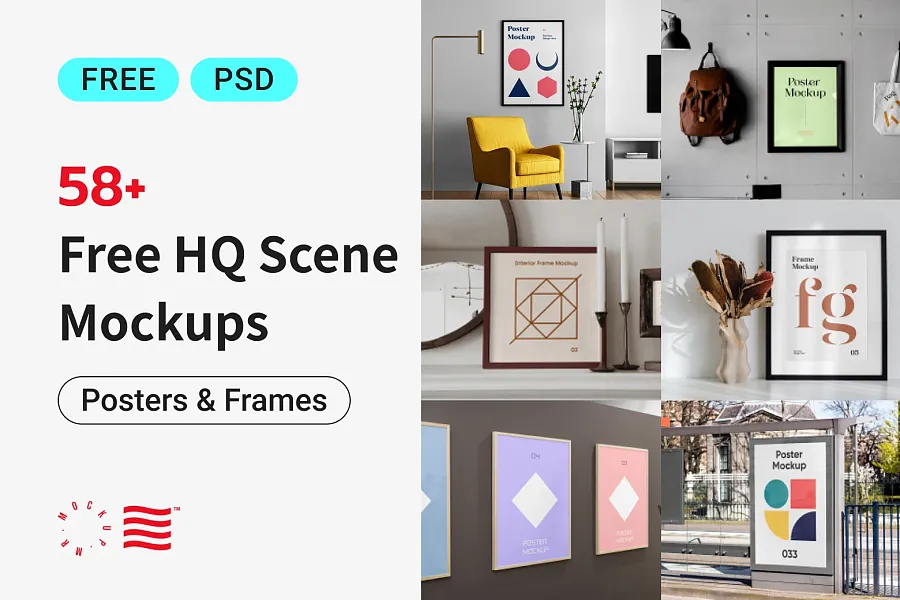 Showcase Your Poster and Frame Designs in Style with Free PSD Mockups
Looking for a way to showcase your frame and poster designs in a professional and stylish manner? Look no further than this amazing mockup collection! With 58 mockups of different styles, including frame styles and scenes with hands-holding posters, you're sure to find exactly what you need.
Hassle-Free Mockups for Graphic Designers
Using mockups is the perfect way to show your boss and clients a clear image of your final product without breaking the bank on a professional photographer. And don't worry if you're new to using mockups - just open up Photoshop and follow the easy-to-use 'Help Documentation' that comes with your downloaded file.
Multiple High-Quality Mockups by Mr.Mockup
Mr.Mockup, a side project of Noeeko, a creative graphic design & identity brand studio from Warsaw, Poland, offers multiple high-quality mockups to help you raise your professional performance. Their mockup collection includes a variety of poster and frame mockups to fit your design needs, whether you're looking for a poster mockup, a photo frame mockup, free mockups in PSD, or anything in between.
Free Resources for Personal and Commercial Use
Best of all, most of the resources are free to download and use for personal purposes, with some even allowing commercial use. Just make sure to check the license on the original website before editing, modifying, or attributing any files.
Elevate Your Designs and Impress Your Clients
So what are you waiting for? Elevate your designs and impress your clients with this hassle-free mockup collection today!
Ready to bring your design to life? Don't miss out on Realstudio24's mockup collections! Take your design to the next level with their incredible selection of mockups