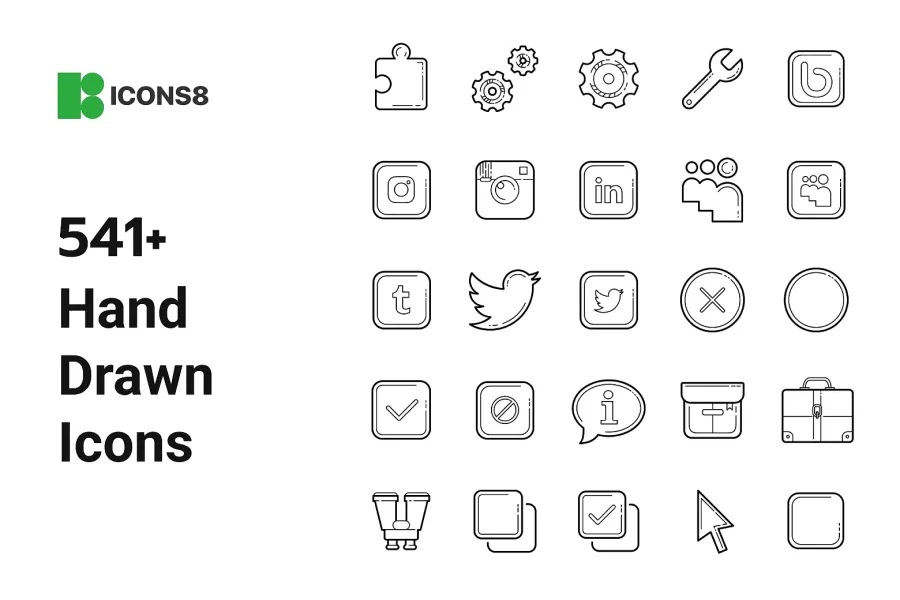 Discover Free Hand-Drawn Icons for Your Design Style
Looking for a unique touch for your design projects? Check out our amazing collection of free hand-drawn icons. This collection includes a variety of options, from complete SVG icon packs to single hand-drawn outline icons, all designed to match your design style perfectly.
Hand Drawn Icon Pack With Multiple Formats Available for Easy Customization
We understand that different projects require different formats. That's why these icons come in both PNG and SVG formats. You can easily download and customize these icons to fit your specific needs.
Important Note on Licensing
However, it's important to note that while many of these vectors and resources are free for download and personal use, not all of them allow for commercial use. We recommend that you confirm the license on the original website before editing, modifying, or attributing any files to ensure that you have the right to use them for your intended purpose.
Find Your Perfect Icon In Hand Drawn Style Today
Ready to take your design projects to the next level? Check out this hand-drawn icon collection today to find the perfect icon for your next project. And for even more customization options, don't forget to explore our hand-drawn icon SVGs.