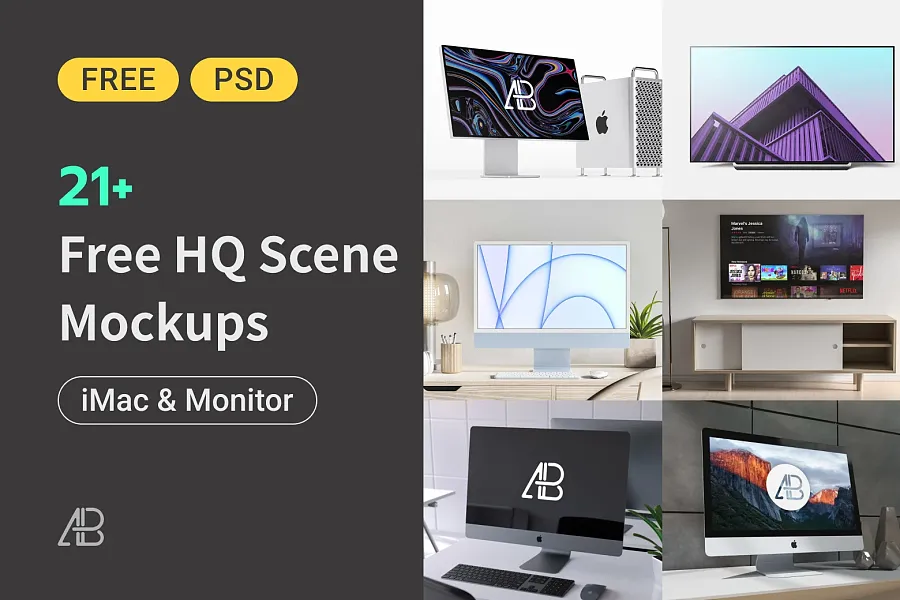 This screen mockup set features 21 mockups of iMac, including the amazing 2021 iMac, as well as several mockups of TV screens.
Get Free iMac Mockup PSD Files from Talented Designer Anthony Boyd
Anthony Boyd, a 23-year-old graphic designer from the US, offers a wide selection of delicate mockups for free on the internet. All mockups are in PSD format, so we recommend installing Photoshop on your computer to use them.
Free TV Mockup and Computer Mockup Resources Available
Most vectors and resources are free to download for personal use, and some even allow for commercial use. However, not all files have the proper licensing for commercial use. We recommend checking the original website for licensing information before making any edits or modifications.
Enhance Your Designs with iMac & TV Mockups Today!
Download these incredible iMac and TV mockups today to elevate your designs and impress your audience. Don't miss out on this amazing resource!