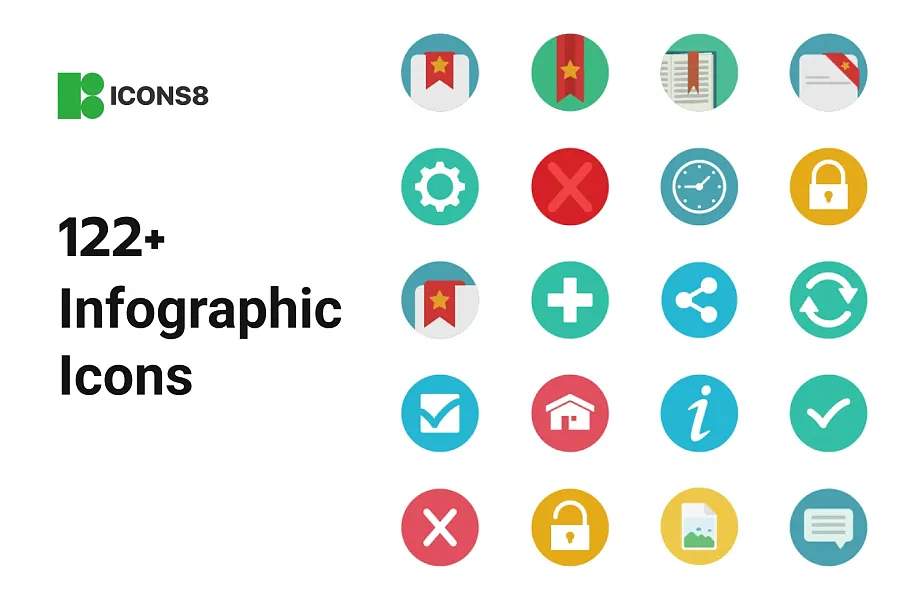 Eye-Catching Infographic Icons: Download Free PNG & SVG Formats
Are you looking to add some pizzazz to your designs? Look no further than this collection of free infographic icons, available in both PNG and SVG formats. Whether you're after round infographic icons or flat ones, Icons8 has got you covered.
Customizable Infographic Icon Vectors for Personal Use
This collection includes a wide variety of business and social media icons that are perfect for any project. Best of all, most of its vectors and resources are free for personal use. However, before using any icons for commercial purposes, be sure to confirm the license on the original website.
Stun Your Audience with Infographic Icons for Business Presentations
These infographic icon vectors are perfect for adding a professional touch to your next business presentation. Whether you're presenting data or creating reports, these icons will help you convey your message clearly and concisely. So why wait? Browse their free icons today and take your designs to the next level.