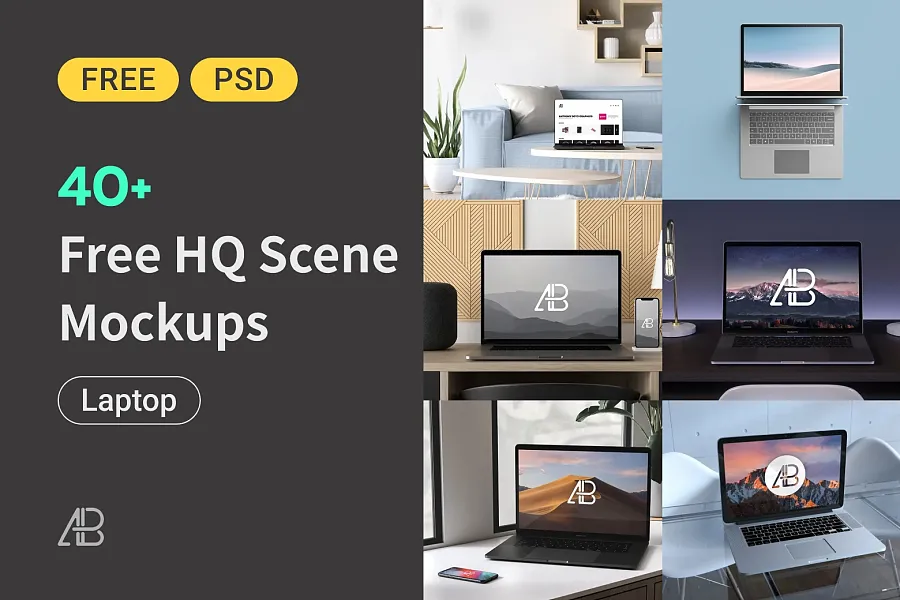 Looking for high-quality laptop mockups with backgrounds to save you some work time? Look no further than Anthony Boyd, a talented 23-year-old graphic designer from the US who offers a range of delicate mockups for free online. All of his mockups come in PSD format, so make sure you have Photoshop installed on your computer before using them.
Free & Budget-Friendly High-Quality Laptop Mockups
Boyd's laptop mockups are not only of high quality, but they also come with backgrounds to make your designs stand out. Plus, since they're free to download, you can save both time and money by using them for your next project.
Find More Laptop Mockups Online
But that's not all - there are plenty of other laptop mockups available out there too. If you're in the market for Macbook mockups or Mac Pro mockups, you can find them easily with a quick online search. And if you're looking for free laptop mockups, there are plenty of websites out there that offer them, along with other vectors and resources.
Check the License Before Use
However, it's important to note that not all mockup files have the proper rights for commercial use. Before you start editing, modifying or attributing any files, make sure to confirm the license on the original website. By doing so, you can avoid any legal issues and ensure that you're using the free mockups in accordance with their intended purpose.
So don't hesitate - check out these laptop mockups and start elevating your designs to the next level! And if you're looking for more options, there are plenty of other free resources available online that can help you take your work to the next level.