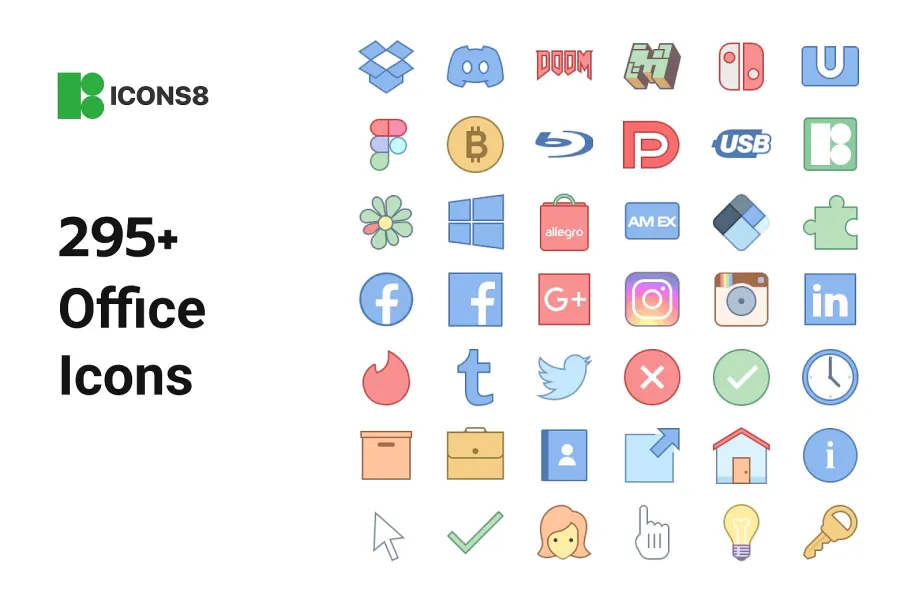 Free Office Style Icon Pack for Download
Looking for high-quality office style icons to use for your design projects? Look no further than this free office style icon pack! Available in both PNG and SVG formats, these icons are designed in the Microsoft Office style and are perfect for use in a variety of design applications. Whether you're working on a personal project or a professional one, these icons are sure to meet your needs.
Responsive Icon Pack with Commercial Use Options
One of the great things about this office style icon pack is that it is fully responsive. This means that the icons are pixel-perfect and will look great on any device, regardless of the screen size. Additionally, some of the icons in this pack are available for commercial use, making them a great option for designers who need icons for their client's projects. Keep in mind that while most of the resources in this pack are free to download and use for personal purposes, it's always best to double-check the license terms to avoid any legal issues.
Customize Icons to Match Your Design Preferences
Customizing the icons in this pack is easy and fun! You can download all the formats of the icons and edit them to match your design preferences. Whether you need to change the color or the size of the icons, you can do so with ease. With this free office style icon pack, you'll have access to high-quality icons that are perfect for all your design needs. And don't forget to check out some of the top royalty-free image websites to find even more design resources!