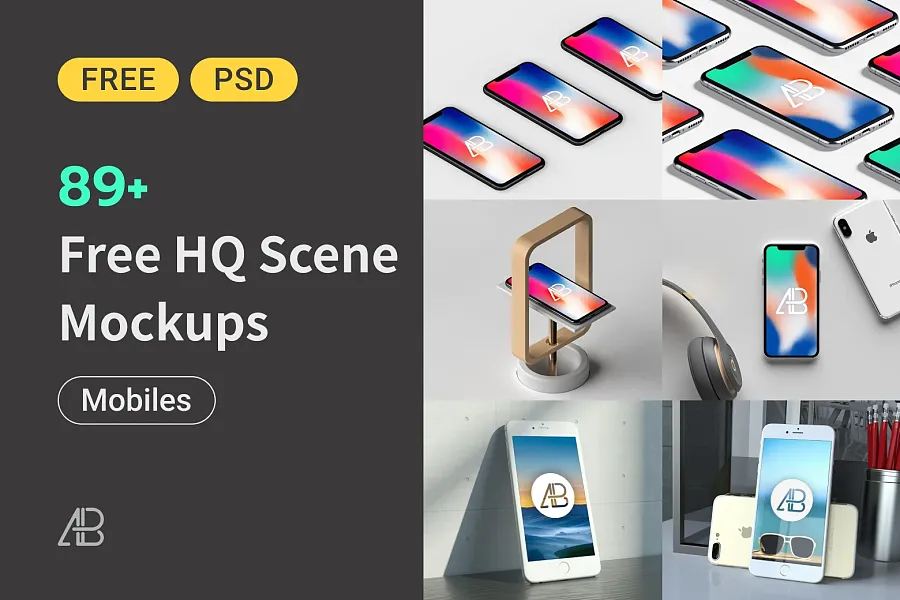 Elevate Your Designs with Stunning Phone Mockups by Anthony Boyd
Looking for high-quality mockups for your mobile phone design projects? Look no further than these stunning mobile phone screen mockups!
A Wide Selection of Smartphone Mockups Available for Free
The talented designer, Anthony Boyd, offers a wide selection of smartphone mockups, including mobile mockups, phone mockups, and mobile screen mockups, all available for free in PSD format on the internet.
Free Vectors and Resources for Personal and Commercial Use
Most vectors and resources are free to download for personal use, and some even allow for commercial use. Don't miss out on this amazing resource for phone mockups!
Don't Wait - Take Your Designs to the Next Level with Free Mobile Phone Mockups!
Download now and enhance your designs with these incredible mobile phone mockups. But, before making any edits or modifications, be sure to check the licensing information on the original website.