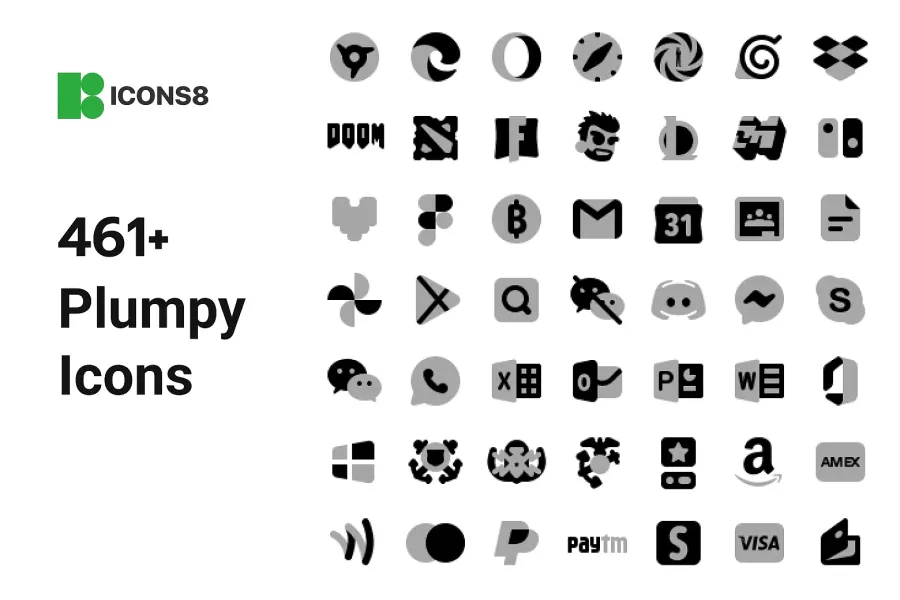 Discover Plumpy Icons to Add Touch of Fun
Bring a touch of fun to your designs with the latest in cartoonish icon design - Plumpy Icons. These icons offer a fresh and playful look that is perfect for any project, including newsletters, infographics, custom popups, cards, or presentations. Whether you're a graphic designer, website builder, or mobile app developer, with Plumpy Icons in your toolkit, your designs will stand out from the rest.
What Are Icons In Plumpy Design Style?
Plumpy Icons are a unique set of icons with a bold and playful style. Their cartoonish appearance effectively delivers your thoughts and enhances your brand awareness. Designed for versatility and ease of use, Plumpy Icons are the perfect solution for your next design project.
How to Use Plumpy Icons?
This set of Plumpy Icons is available in PNG and SVG vector formats, ready for immediate download and use. Edit them for free, including for commercial use with proper attribution. Before using and distributing the icons, be sure to review Icons8's regulations. Elevate your designs with the latest in cartoonish icon design - start using Plumpy Icons today!
Unleash Your Creativity With Plumpy Icons
Don't miss out on the chance to add some fun and personality to your designs. Get started with the Plumpy Icons set today and see the difference for yourself.