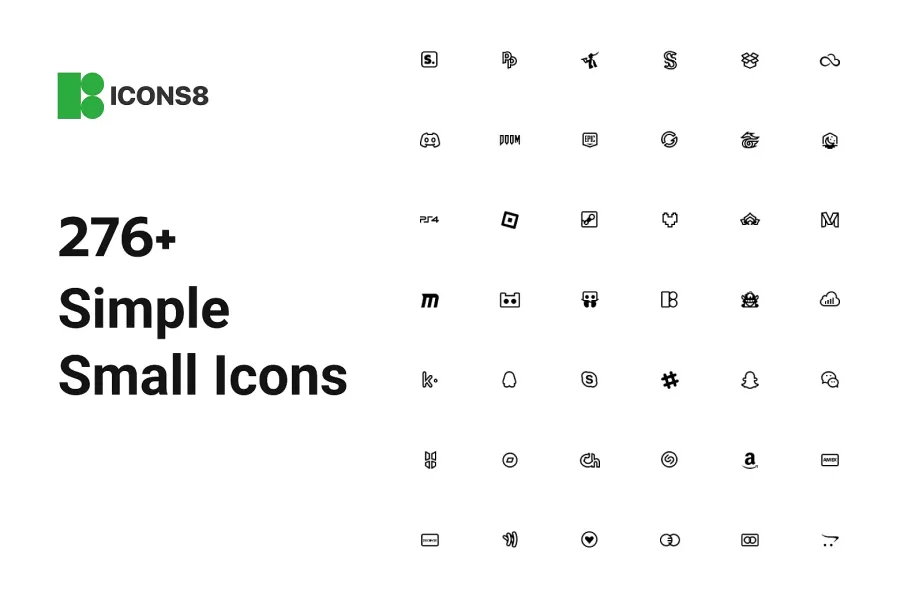 Looking for Free Icons? Check Out These Simple Small Icons!
If you're on the hunt for simple, small icons that fit your design style, you're in luck. Here I have collected plenty of free icon packs that include a minimalist aesthetic that's perfect for a wide range of projects.
Customizable PNG and SVG Formats Available
One of the great things about these icon packs is that they typically come with both PNG and SVG formats available for download. This makes it easy to customize the icons to fit your specific design needs, whether you're working on a website, app, or other project.
Be Mindful of License Terms
While many of the resources included in these icon packs are free for personal use, it's important to be mindful of the license terms for each individual resource. Some may not be available for commercial use, so it's always a good idea to double-check the terms on the original website before using the icons in a commercial project.
Find the Perfect Minimalistic Icon Pack for Your Project
With so many different options to choose from, you're sure to find a minimalistic icon pack that's perfect for your project. Whether you're looking for a particular style, color scheme, or set of icons, there's something out there that will fit your needs. So start exploring today and see what you can find!