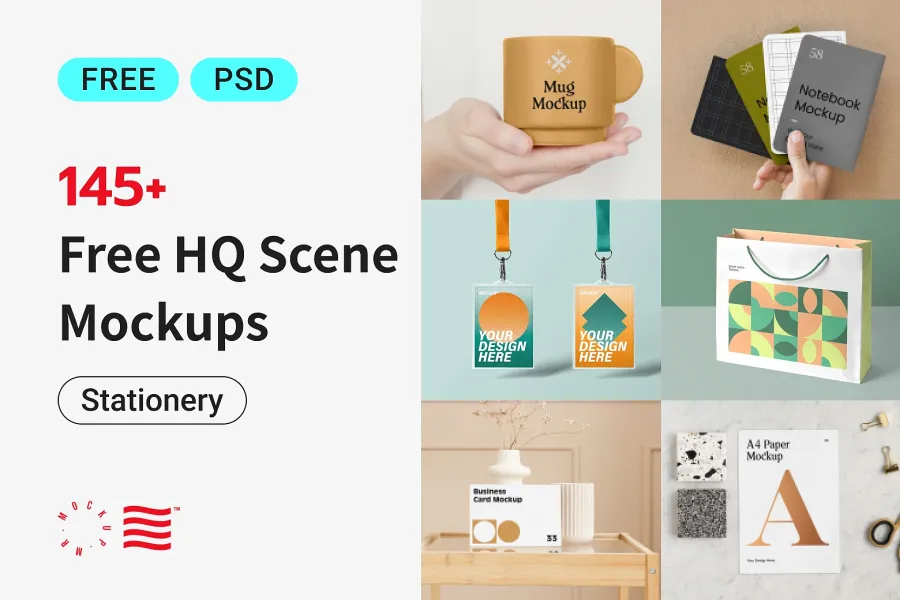 Unlock Your Creative Potential with Mr.Mockup
Are you tired of struggling to find the perfect images for your project? Look no further than Mr.Mockup, a side project of the creative graphic design and identity brand studio, Noeeko. With over 145 high-quality stationery mockups available, you'll be able to elevate your project to new heights and impress your boss and customers alike.
Easy-to-Use and Beginner-Friendly
No need to stress about being a beginner - Mr.Mockup has got you covered. With easy-to-follow "Help Documentation" included in the downloaded file, even those new to the world of free mockups can quickly and easily produce stunning works of art that showcase their talent and skill. Say goodbye to the expense of hiring a professional photographer and hello to the ease of using Mr.Mockup.
Free and Commercially-Accessible Resources
Mr.Mockup is dedicated to providing accessible resources for creatives of all skill levels. Many of our vectors and resources are completely free for personal use, and some even allow for commercial purposes. Just be sure to confirm the license on the original website before making any modifications or attributions.
In summary, Mr.Mockup offers a comprehensive library of high-quality free stationery mockups that can be used to elevate any project. With beginner-friendly resources and accessible free and commercially-usable materials, it's easy to see why Mr.Mockup is the best choice for anyone looking to showcase their creativity and impress their boss and customers. So why wait? Unlock your creative potential with Mr.Mockup today.