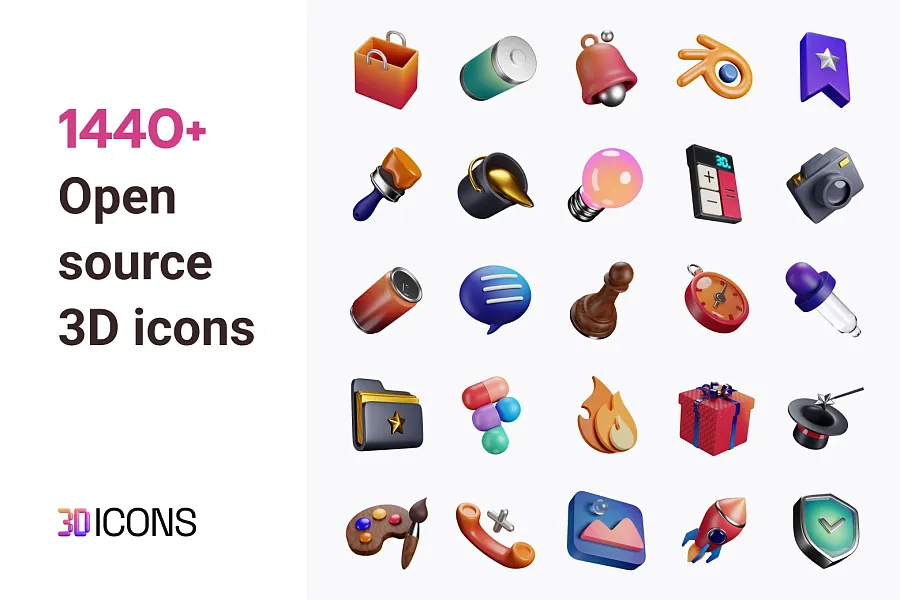 Add a Touch of Creativity with 3D Icons!
Upgrade the visual appeal of your website, mobile app, or desktop interface with 3D Icons, the ultimate collection of high-quality and open-source 3D icons. 3dicons collection features over 1,000 stunning 3D icons designed to captivate and engage your audience, no matter what industry you're in.
How Are 3D Icons Designed?
The 3D Icons set is of the highest quality, featuring three camera angles and four predefined color styles in PNG format. Additionally, for those who wish to customize their icons, our collection also offers Blender and FBX incorporations. These unique icons were designed by Vijay Verma, a renowned humor designer who works at Zomato as a product designer.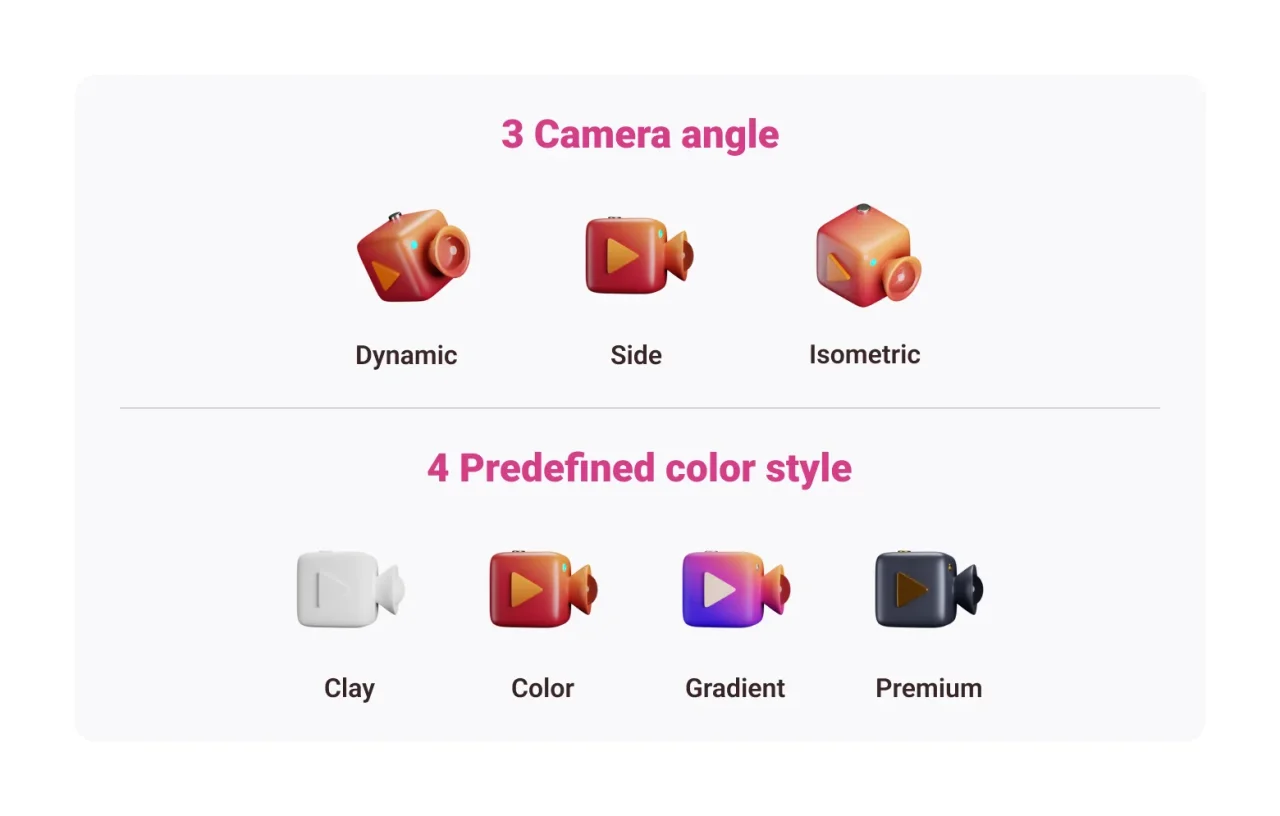 How to Use 3D Icons?
This 3D Icon pack is opensource and free for both personal and commercial use under CC0. You can easily find one to add a professional touch to your business website, create a modern and visually stunning app, or simply upgrade the look and feel of your desktop interface.
Download and Craft Your Cool Design!
Look no further! 3D Icons make it easy to elevate your digital presence and make a lasting impression on your audience. Don't settle for flat and uninspiring icons – upgrade to CC0 3D Icons today and take your visual presentation to the next level!