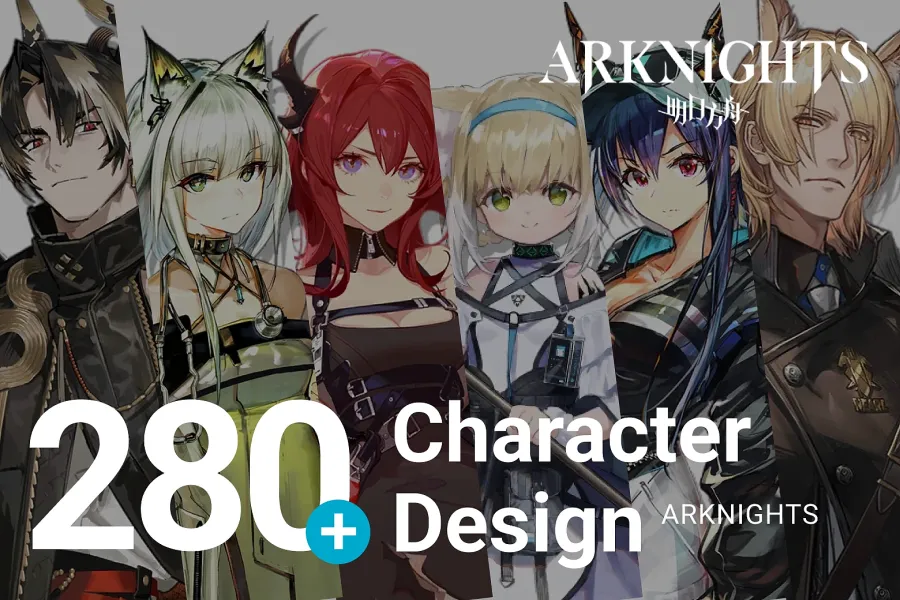 Arknights Character Design: Bringing Diversity to Mobile Gaming
Arknights, developed by HyperGryph, sets itself apart with its diverse character design, featuring beasts, angels, and male characters alongside the traditional gun-themed anthropomorphic characters. The game's visual art and storytelling are elevated, appealing to a wide audience and creating a captivating gaming experience.
Arknights Art Ideas: The Creative Vision from LowLightK
Renowned Chinese artist "LowLightK" plays a crucial role as the main illustrator of Arknights, infusing the game with a unique art style. Drawing inspiration from popular titles like "Girls' Frontline," Arknights strikes a balance between anthropomorphic characters and other imaginative creatures, setting a new standard for character design in the mobile gaming industry.
Download Eaglepack for 280+ Character Design Examples
Arknights continues to evolve with exciting collaborations, such as Capcom's "Monster Hunter," introducing themed events and special outfits for in-game characters. Experience the captivating world of Arknights by downloading Eaglepack, and join the mobile gaming phenomenon that blends exceptional character design with immersive gameplay.
Preview & Download Eaglepack and Dive into Arknights' Universe of Art and Strategy!