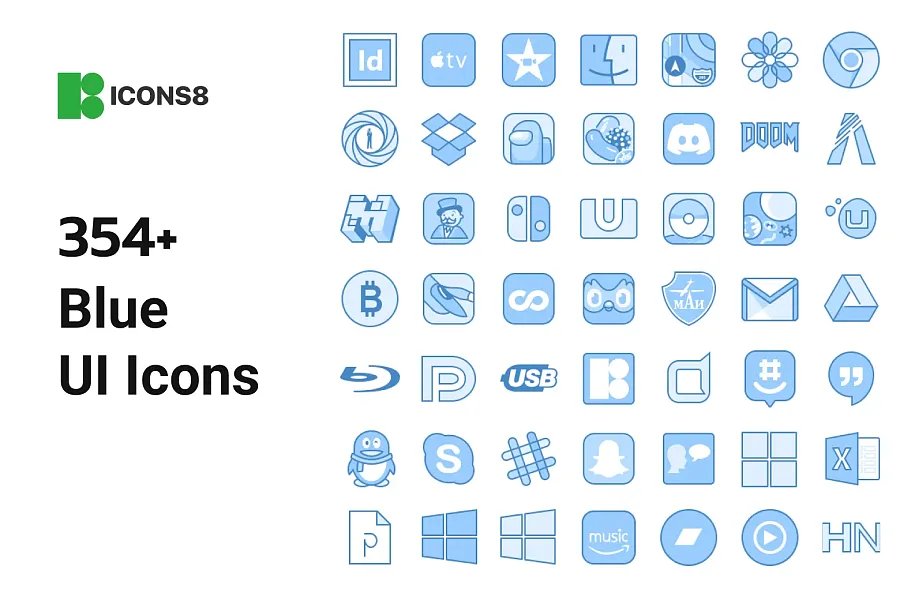 Looking For Popular Blue UI Icons For Website?
Bring a professional touch to your website with the help of blue UI icons. These icons are popular among designers for their attractive appearance and user-friendly design, allowing them to effectively communicate messages, guide users, and elevate the overall look of your website.
What Are Blue UI Icons?
The blue color symbolizes calmness, professionalism, and consistency, making it a popular choice in UI design. The Icons8 Blue UI Icons pack is a beautifully designed monochrome style set, featuring round-cornered icons that can be used for free.
How to Use Blue UI Icons?
This set of Blue UI Icons is available in PNG and SVG vector formats, ready for immediate download and use. Edit them for free, including for commercial use with proper attribution. Before using and distributing the icons, be sure to review Icons8's regulations. Elevate your designs with the latest in cartoonish icon design - start using Blue UI Icons today!
Download Blue UI Icons Now
Blue UI icons are a simple but effective way to enhance your website's aesthetic appeal and user experience. By incorporating them into your design in a strategic way, you can increase readability and conversions. So, why not elevate your next design project by incorporating Blue UI icons?