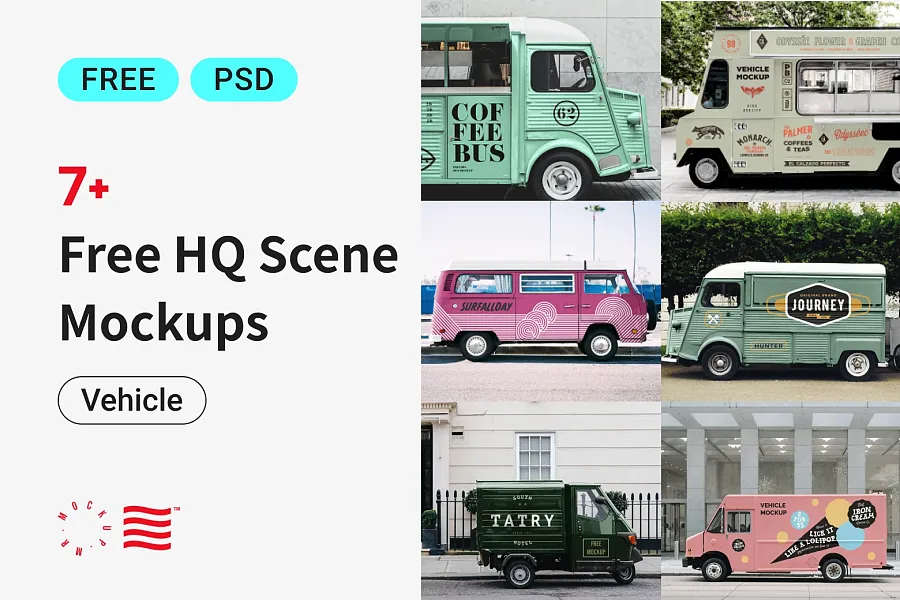 Looking for an eye-catching and affordable way to promote your campaign? Consider using a car, truck, vehicle, or van mockup from Mr.Mockup! These high-quality mockups are perfect for presenting a clear image of your final result without breaking the bank on a professional photographer.
Find the Perfect Car Mockup and Save Money For Professional Results
With this wide range of free mockups, including classic options like the VW Kombi, you can find the perfect fit for your project. Whether you need a car mockup, truck mockup, vehicle mockup, or van mockup, Mr.Mockup has got you covered.
And with most vectors and resources available for free personal use, and some even allowing commercial purposes, you can save money while still achieving professional results. Don't let a lack of marketing budget hold you back – use Mr.Mockup and make a lasting impression on your boss and clients.
Just be sure to confirm the license for any files before editing, modifying, or attributing. We want to make sure you have everything you need to succeed, while also respecting the rights of the contributors.
Download Today and Take Your Project to the Next Level
Download car, truck, vehicle, or van mockups today and take your project to the next level! Trust me, using Mr.Mockup is the best choice you can make to run your project smoothly and professionally.