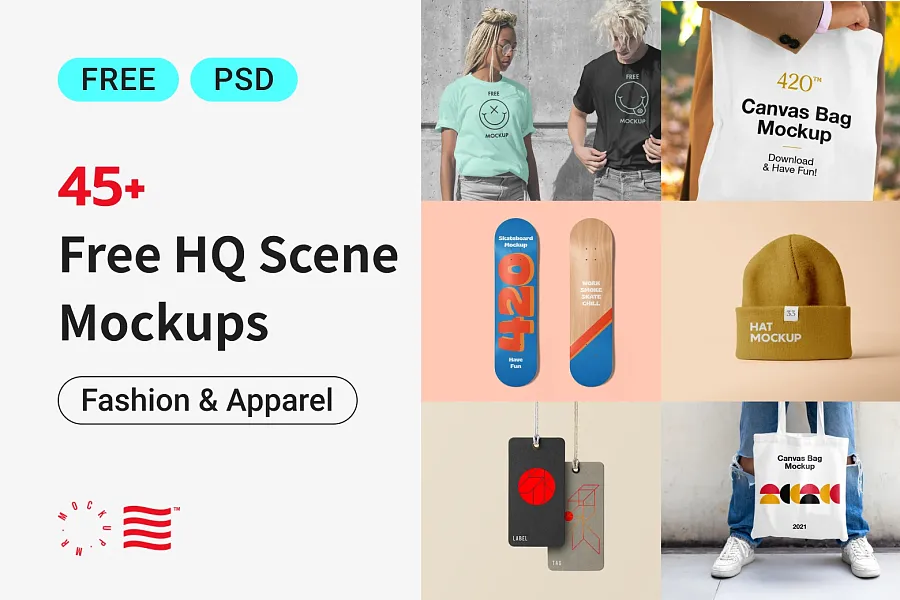 Are you interested in selling your own designed clothing such as T-shirts, sweatshirts, or hoodies? This set of 45 fashion and apparel mockups, including clothes mockup, sweatshirt mockup, and hoodies mockup, can help you showcase your designs to customers. You can also create your own branding label using the clothing mockup before presenting your work to your boss or customers.
Show Off Your Designs With Stunning Clothes Mockups
This option is perfect for those who want to smoothly run their fashion project without the need to hire a professional photographer for their portfolio pictures. Mr.Mockup offers a variety of high-quality free mockups, including fashion apparel mockup and fashion mockup, to help creative professionals enhance their performance.
Usage Instructions For Fashion Clothing Mockups
Most of their vectors and resources are free for personal use, but not all files have permitted rights for commercial purposes. Therefore, we suggest that you confirm the license on the original website before editing, modifying, or attributing any of the files.