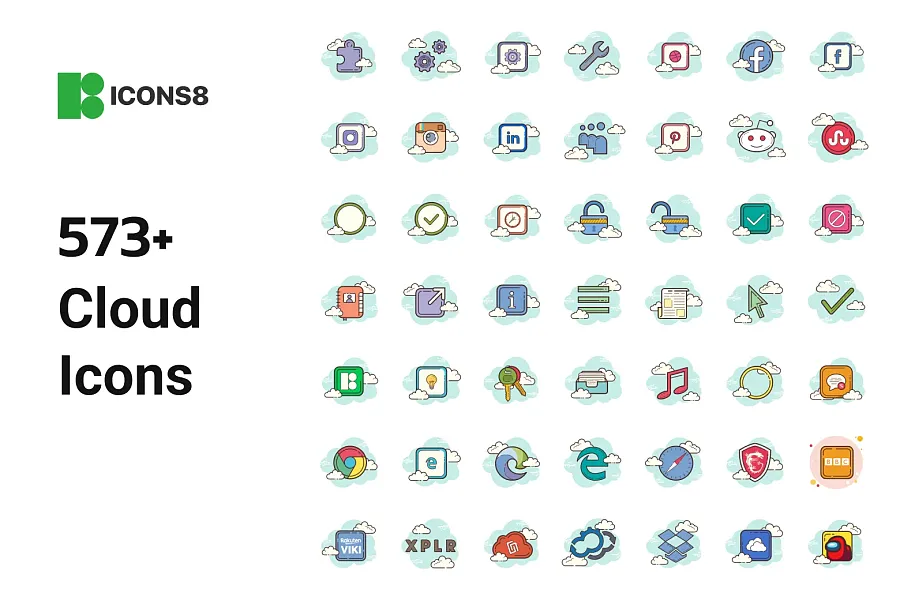 Elevate Your Website's Aesthetic with Cloud Icons!
Looking for high-quality, free cloud icons for your website or app? Look no further! Our decorative and cartoonish cloud icons are perfect for any graphic or UI design, helping to captivate your audience and give your website or app a professional edge.
What Are Cloud Icons?
Icons8's collection of cloud icons in warm and bright colors includes a wide range of uses, making it easy to find the perfect match for your project. Whether you're looking for an app icon in cloud style or an icon in a more abstract cloud design, we've got you covered.
How to Use Cloud Icons?
You can download our cloud icons in PNG and SVG vector formats for immediate use. Edit them for free, including for commercial use with proper attribution. Make sure to review Icons8's regulations before using and distributing the icons.
Revolutionize Your Website Today!
Don't wait to polish your website. Our Cloud Icons set is perfect for any design project, from apps and presentations to newsletters and much more. Try it now and see the difference it can make!