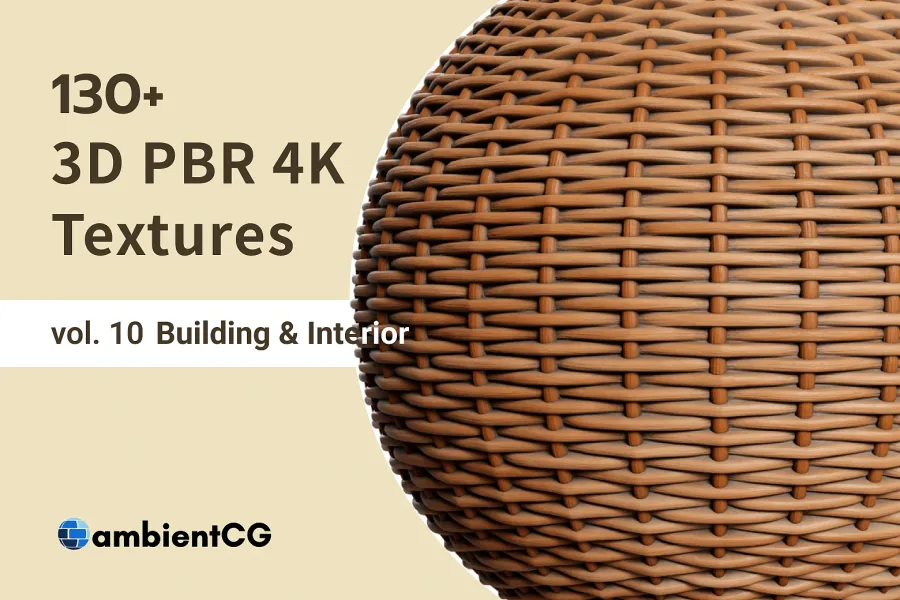 The Ultimate Texture Resource for 3D Designers and Creators
Looking for high-quality texture resources to elevate your 3D designs and simulations? Look no further than AmbientCG - the free, CC0 resource hub started by Lennart Demes in 2017. With a wide variety of 3D and HDRI materials available, including sorted and organized *sbsar files for easy Blender import, AmbientCG is a must-bookmark site for every 3D designer and creator.
Create Highly Realistic Interior Spaces with Eaglepack Textures
For those looking to create highly realistic interior spaces or design high-quality 3D simulations, the Eaglepack is a must-have. This package contains seven types of material textures that are perfect for indoor spaces or building purposes.
Included Textures
The seven materials included in the Eaglepack are:
Concrete Texture

Terrazzo Texture

Plastic Texture

Roofing Tiles Texture

Wicker Texture

Painted Plaster Texture

Carpet Texture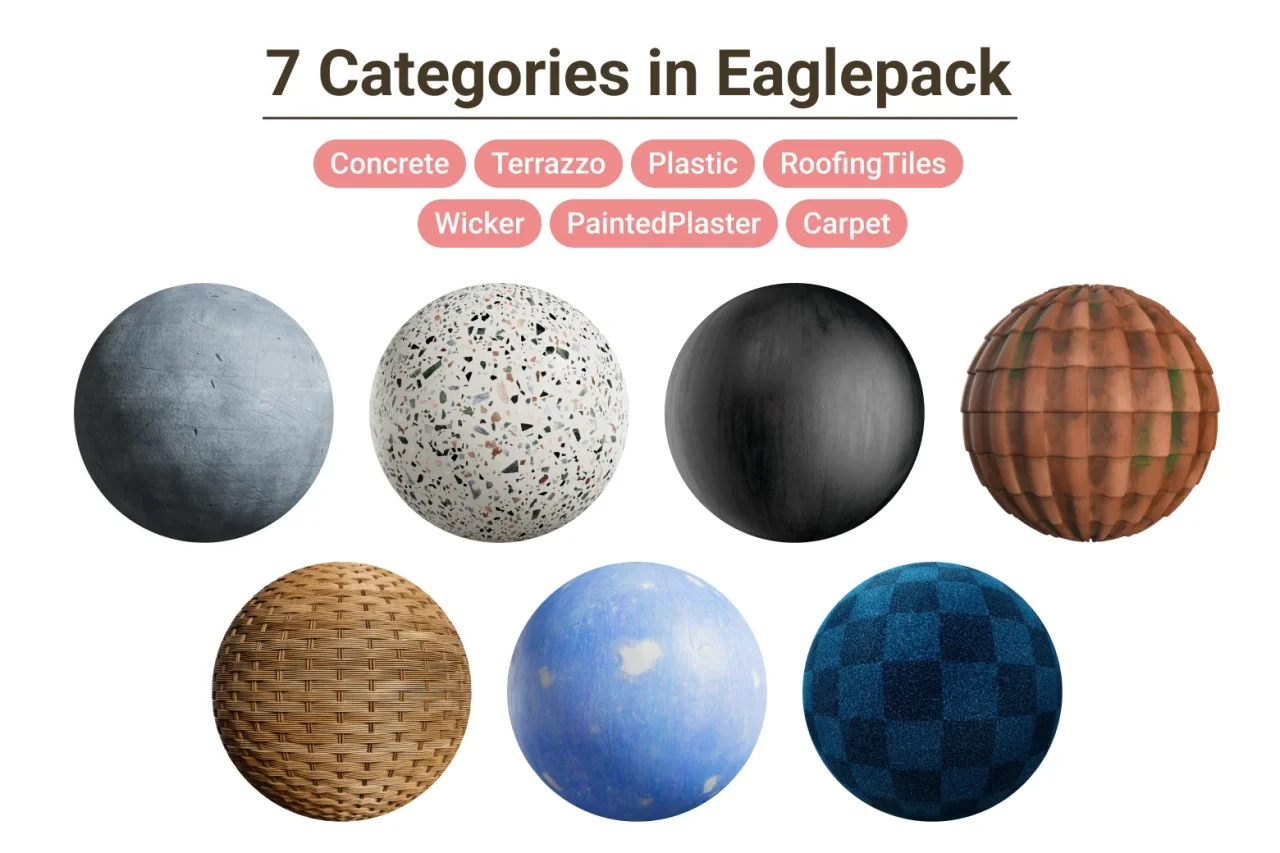 While some of these textures may have been previously published on the AmbientCG site, they have been collected and organized for easy searching and future categorization.
Eaglepack Preview For High-Quality 3D Simulations
Please note that while most of these textures are available in 4K sizes, a few may not be. If you require 8K files, simply refer to the file name number and download them from the source website. With the Eaglepack and AmbientCG at your fingertips, you'll have all the texture resources you need for stunning interior design and realistic 3D simulations. Check out the Eaglepack preview on this page for a sneak peek at what's included.