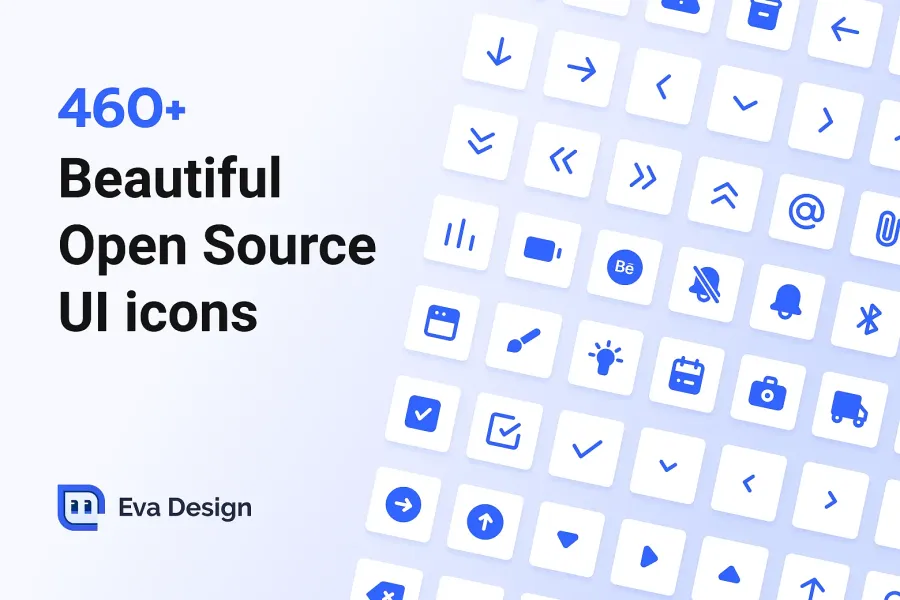 Take Your Web Design to New Heights with Eva Icons That Pop!
Enhance your website with the open-source icon set of Eva Icons! Consistently designed, this free icon set of over 400 icons can add polish and cohesion to any digital project. Use free Eva Icons in your web design to create a delightful and beautiful website that is both functional and accessible.
What Are Eva Icons?
Eva Icons is an icon pack of more than 400 hundred open-source crafted icons for any digital project. Its consistent design style can help to create a cohesive and polished look for your website, iOS, and android system.
How to Use Eva Icons?
Using Eva Icons is fairly simple and straightforward. They are free to use, and with them, you easily create a cohesive and polished look for your web design.
Eva Icons - A Great Addition to Your Web Design Projects
Eva Icons can be a great addition to your web design projects, offering a cohesive and customizable set of icons that can help enhance the user experience. Incorporate free Eva Icons into your web design and follow best practices for accessibility and performance to create a beautiful, functional website that is sure to impress.