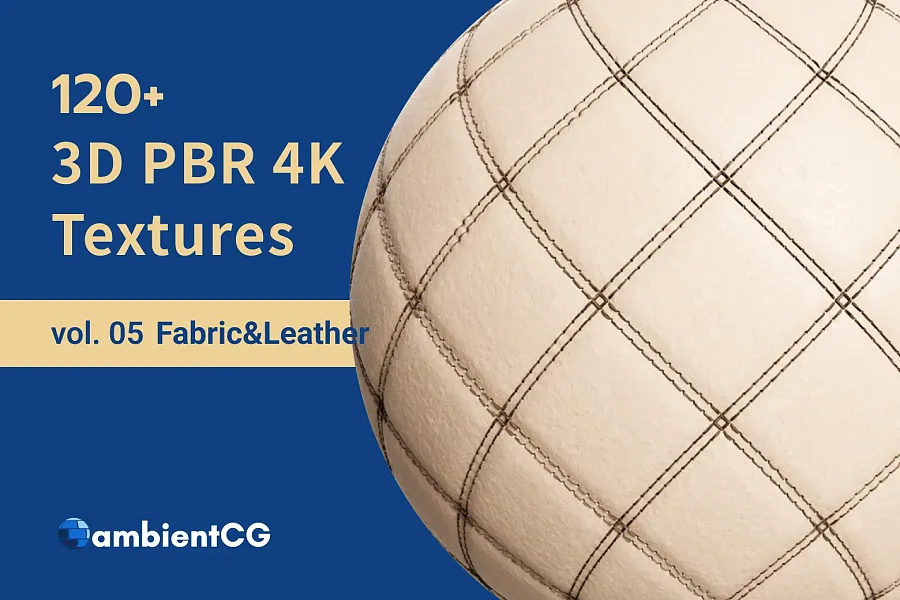 Free Fabric & Leather PBR Textures for 3D Designers and Creators
Looking for high-quality, free PBR textures to use in your 3D designs? Look no further than AmbientCG and this Eaglepack. Founded by Lennart Demes in 2017, this website offers a wide variety of free 3D PBR textures, all available under the CC0 license. Plus, it's constantly updated with new materials, making it a must-bookmark resource for every 3D designer and creator.
Sorted and Organized sbsar Files for Blender Users
If you use Blender, you'll love even more this Eaglepack from AmbientCG's sorted and organized sbsar files. These files make it easy to import and use textures in a variety of ways, streamlining your workflow and saving you time.
Fabric and Leather Textures: A Comprehensive Collection
This Eaglepack contains free design resources from AmbientCG and offers an impressive selection of fabric and leather textures, with 78 fabric textures and 48 leather textures to choose from. From common cotton weaves to denim, down outer layer, and check patterns, there's something for every project. And when it comes to leather, you'll find textures that include genuine leather pores and scars, as well as artificial leather and decorative stitching.
Start Downloading Eaglepack Today with AmbientCG's Free PBR Textures
Don't miss out on this valuable resource for 3D designers and creators. Start downloading this Eaglepck of free PBR textures today and take your designs to the next level.