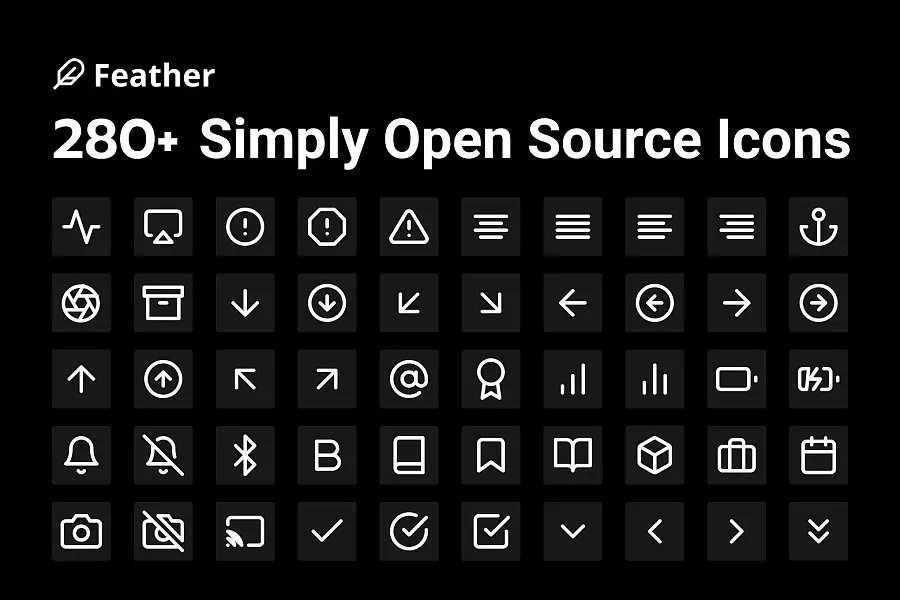 Enhance Your Online Presence with Minimalist Feather Icons
Upgrade your website's look with the simple yet captivating Feather Icons, which are customizable in size and stroke width. The open-source icon library features a variety of options that will fit any web design project.
Is Feather Icon Available for Commercial Use?
No. It's important to note that the icon library by feathericon is only available for non-commercial use.
Stand Out with the Feather Icons!
With Feather Icons, you can make your online presence stand out and incorporate them into your postcards, newsletters, social media posts, and more. Get noticed and enhance your website's appearance with these minimalist yet eye-catching icons.