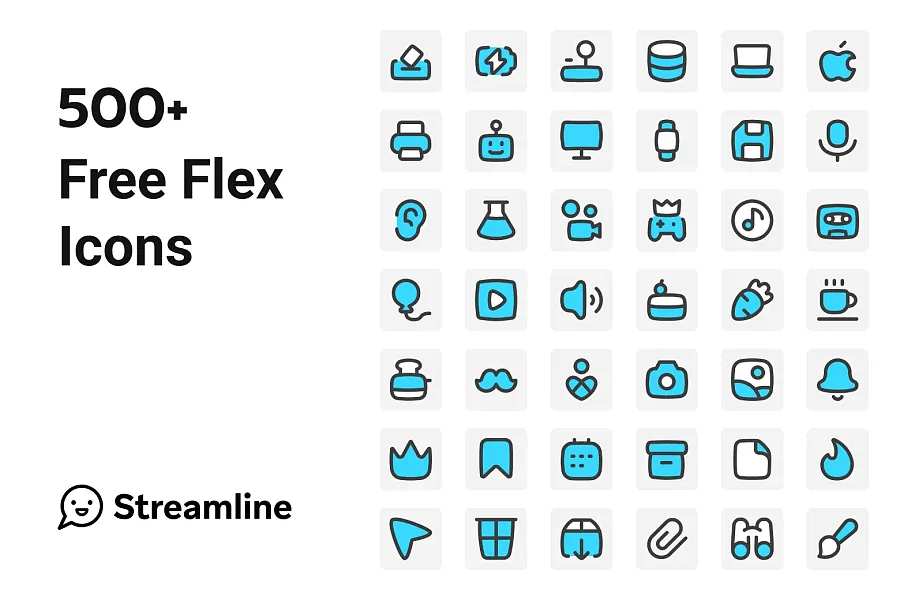 Enhance Your Designs with Streamline's Flex Icons
Looking for a high-quality set of Flex icons that won't break the bank? Look no further than Streamline's free set of Flex icons! With their sleek and minimalist design, these Flex flat icons are perfect for interface and graphic design projects.
Customizable Vector Icons for Your Specific Needs
And the best part? Each Flex vector icon in the set is completely customizable, giving you the flexibility to create truly unique designs that stand out. Plus, with 4 styles per Flex style icon, these icons are highly legible and versatile.
Use Flex Style Icons for Free
And the icing on the cake? Streamline's Flex Icons are licensed under Creative Commons - CC BY 4.0, meaning you can use them for free as long as you credit Streamline with a link. So not only are they a budget-friendly option, but you can feel good about using them in your projects without worrying about any legal issues.
Take Your Designs to the Next Level with Flex Duo Icons
For designs that require a bit of extra flair, Streamline's Flex duo icon set is the way to go. These icons offer a bit more complexity and detail than their Plump style and Flex counterparts, making them perfect for designs that need to stand out. And with their customizable vector format, they're still easy to modify to fit your specific needs.