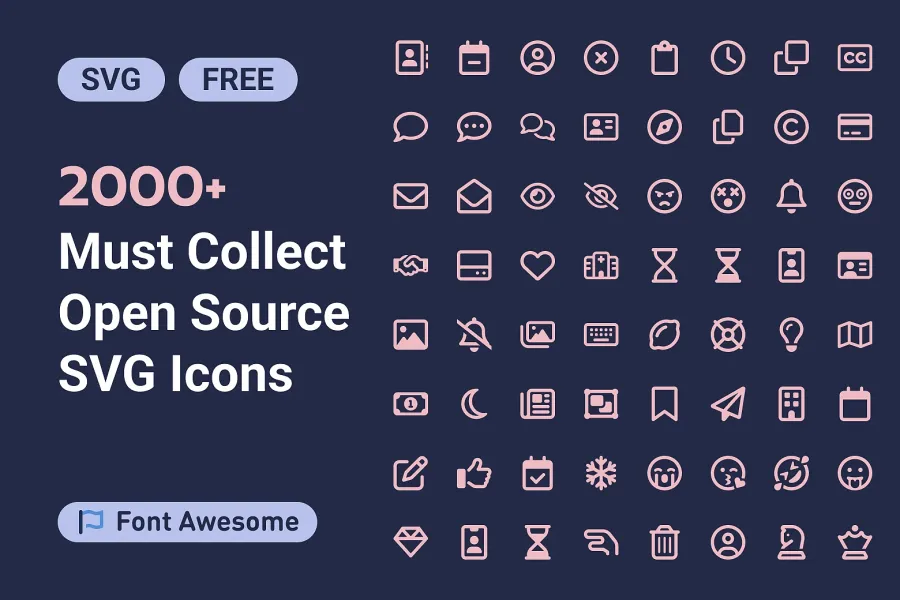 Unleash Creativity with Font Awesome's Exceptional 2000+ Free Icon Collection
Discover a World of Icons at Your Fingertips
Font Awesome, a leading icon library, empowers creators with an extensive selection of free and open-source icons. Elevate your projects with Font Awesome's diverse range of styles and services, complemented by an option to explore even more through a subscription-based model. Perfect for web developers, engineers, and UI/UX designers, Font Awesome offers icons that seamlessly blend aesthetics and functionality to suit your specific needs.
Seamless Integration for Stunning Designs
Font Awesome caters to various design and development needs, offering tailored resource packages for different environments. For web developers, it provides easily embeddable SVG icon codes, enabling effortless integration into websites and applications. You can also elevate your design process with the Figma plugin, granting direct access and utilization of icons. Whether crafting a website or enhancing an app, Font Awesome brings unparalleled value.
Elevate Your Toolkit with Eaglepack
So, why not unlock the potential of over 400 brand logos and SVG icons with Eaglepack today? Experience the convenience and versatility of Font Awesome to enrich your projects. Don't miss out – Download Eaglepack and Elevate Your Designs Today!