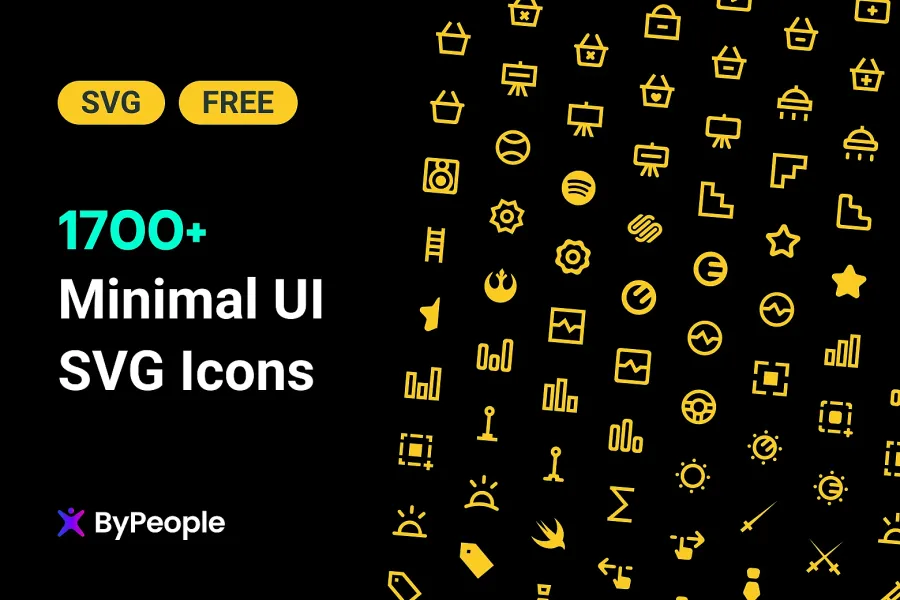 Pixel-Perfect Perfection at Your Fingertips
Get ready to be amazed by Eaglepack, a stunning collection of 1800 free minimal icons sourced from Bypeople that will take your designs to new heights. Each icon is meticulously crafted to ensure pixel-perfect perfection (20x20 px), guaranteeing flawless clarity and detail.
Versatility Meets Simplicity: Elevate Your Designs
With Eaglepack of minimal icons, you have the freedom to seamlessly integrate these free icons into any project. Their minimalist design, featuring bold lines and clean aesthetics, brings a touch of elegance to your work. From mobile to tablet interfaces, these icons will make your designs shine.
Download Now: Soar Above the Rest with Eaglepack
Don't miss out on the chance to elevate your designs. Download Eaglepack now and unlock the power of 1800 free minimal icons. With formats such as .sketch, .psd, .ai, .svg, .eps, and .png, you have the flexibility to create stunning visuals across various platforms. Soar above the competition and make your designs truly unforgettable with minimal icon pack.
Remember, Eaglepack is here to help you soar to new design heights. Download today and witness the magic of these remarkable icons for yourself!