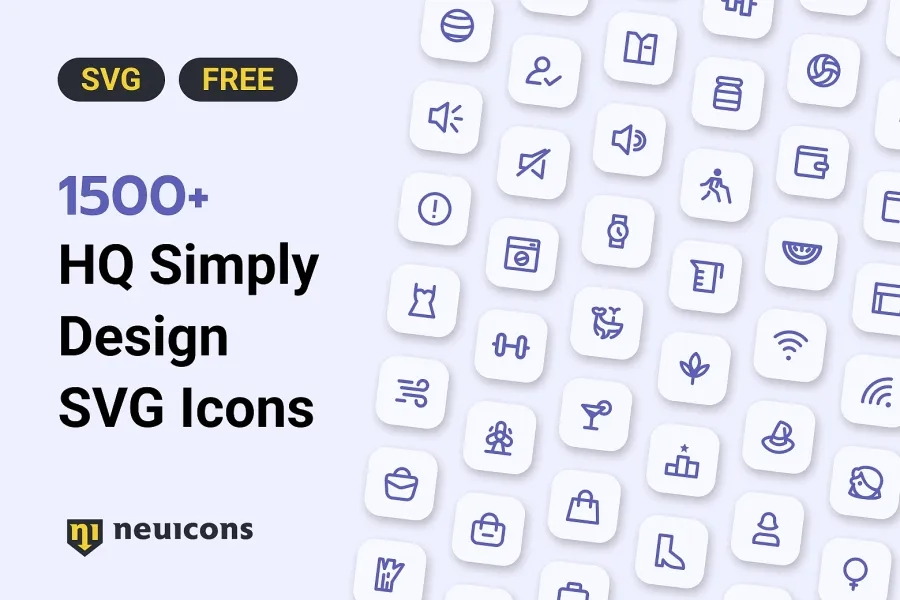 Introducing Free Neu Icon Collection: High-Quality Icons for Commercial Use
Discover the Extensive Collection of 1500 Free Neu Icons
Enhance your design projects with the remarkable Free Neu Icon collection. With over 1500 icons and counting, this collection provides a diverse range of high-quality icons crafted by Royyan Wijaya and Raizal the designer. This free icon set is not only visually appealing but is also available for commercial use, making them an ideal choice for designers and creators.
Versatile Icons for Various Design Applications
This Free Neu Icon collection maintains a consistent and clean design style, ensuring visual coherence in your projects. Crafted on a 24px grid size, these icons effortlessly adapt to different application interfaces, website designs, and mobile devices of varying sizes, making them pixel-perfect icons. Whether you're designing websites, applications, or other creative projects, the Free Neu Icon collection has the right icons to enhance your work.
Download Eaglepack and Explore Limitless Possibilities
Ready to elevate your designs? Download the Eaglepack, a comprehensive and organized set that includes the Free Neu Icon collection. With this Eaglepack, you gain access to not only the high-quality Neu Icons but also a wide range of additional design resources. Unleash your creativity and bring your projects to life with the Free Neu Icon collection and Eaglepack. Get started today and revolutionize your design process.