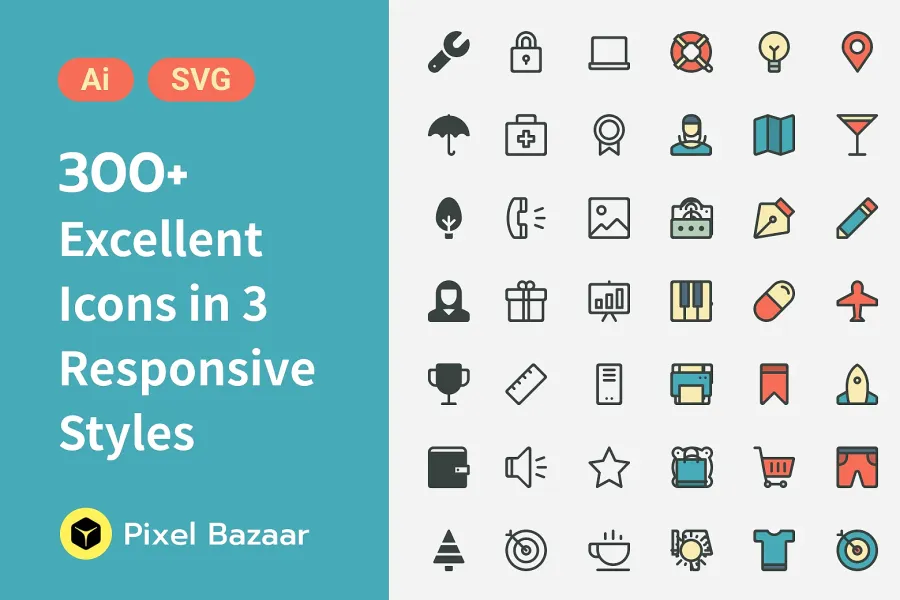 🌟 Your Ultimate Design Companion: Pixel Bazaar and Eaglepack 🌟
Unleash your creativity with the Pixel Bazaar Icon Collection. These meticulously crafted icons are designed to adapt seamlessly to different screen sizes and devices, guaranteeing an exceptional visual experience for your website, app, or project. From social media to navigation and buttons, this diverse collection covers all your design needs. And the best part? They're all free!
🔍 A Diverse Collection of Free Icons for Every Need 🔍
Customize with ease using our high-quality vector SVG format. Adjust the size and color of the icons effortlessly to fit your specific design requirements. Whether you're a designer, developer, or creative professional, the Eaglepack will save you time and effort while delivering outstanding design results. Download now and take your design game to the next level!
🎁 Download the Eaglepack Now for Free! 🎁
Don't miss out on this opportunity to enhance your projects, impress your audience, and stand out from the crowd. Join the countless designers who have already embraced the power of the Eaglepack. Click to download your free icon collection and embark on a design journey that will captivate and inspire. Elevate your designs today!