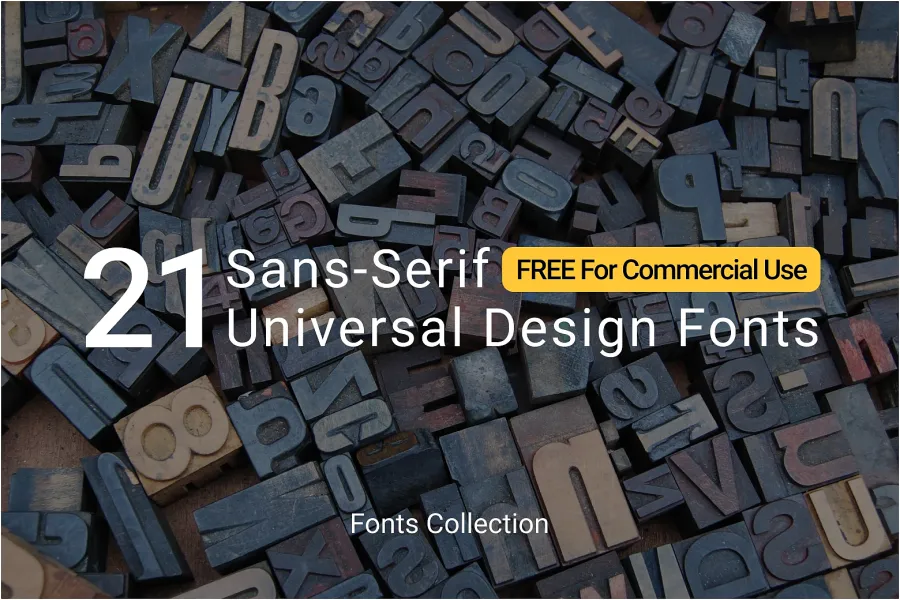 Introducing Sans-serif & Universal Design Fonts: Enhancing Accessibility and Aesthetics
Have you heard of Universal Design Fonts (UD fonts)? They're the secret weapon for creating inclusive and easily readable designs. Whether it's a website, print project, or signage, UD fonts have got you covered. In this Eaglepack, I've curated a highly sought-after type of UD font: Sans-serif. It's sleek, modern, and downright cool.
Discover the Detail: What Is Universal Design?
Universal Design (UD) aims to create accessible and usable products. In typography, UD fonts enhance readability for diverse users, including those with visual impairments or reading difficulties. They ensure information is accessible to a wider audience. Examples of Universal Design Fonts include Roboto, Mono Sans, Chillax, and more.
What Are Sans-serif Fonts?
Taking it a step further, we have Sans-serif fonts. They're clean, modern, and lack the small lines at the end of strokes found in serif fonts. Their simplicity and versatility make them highly legible, especially in digital and small-scale formats. Sans-serif fonts are widely used for their clarity and readability in print and digital media.
Want to Access These Free Fonts for Commercial Use? [Eaglepack Preview]
If you want to enhance your designs with Sans-serif and Universal Design Fonts, check out Eaglepack. It's a comprehensive font resource offering a wide range of free fonts for commercial use. Eaglepack provides high-quality UD fonts and Sans-serif fonts designed to meet accessibility standards. Download Eaglepack and unlock a world of inclusive typography today!