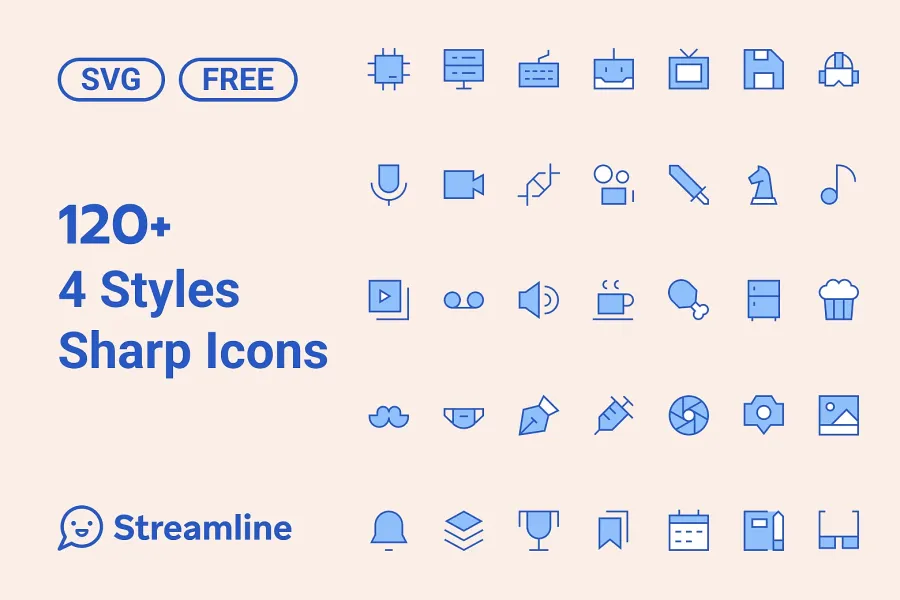 Discover 4 Distinct Style of Sharp Icons: Line, Solid, Duo, Flat
Looking to add a distinct and professional touch to your designs? Unveil a design revolution with Streamline Icons' versatile set: Line, Solid, Duo, and Flat styles. Experience the essence of 'Sharp' design – defined by clean lines and crisp angles today! With 125 icons in each style, your projects will be elevated. Best of all, these icons are both open source and free, aligning seamlessly with your creative aspirations.

Crafted Precision: 100+ Free Sharp Style Icons
Engage with design precision through Streamline Icons' Sharp Style collection. You have the freedom to modify icons seamlessly under the CC 4.0 license; just remember to provide due credit.
Download Eaglepack and Revolutionize Your Projects with Streamline Icons Today!
Ready to embrace the future of design? Download the Eaglepack now and let sharp icons redefine your creative journey!