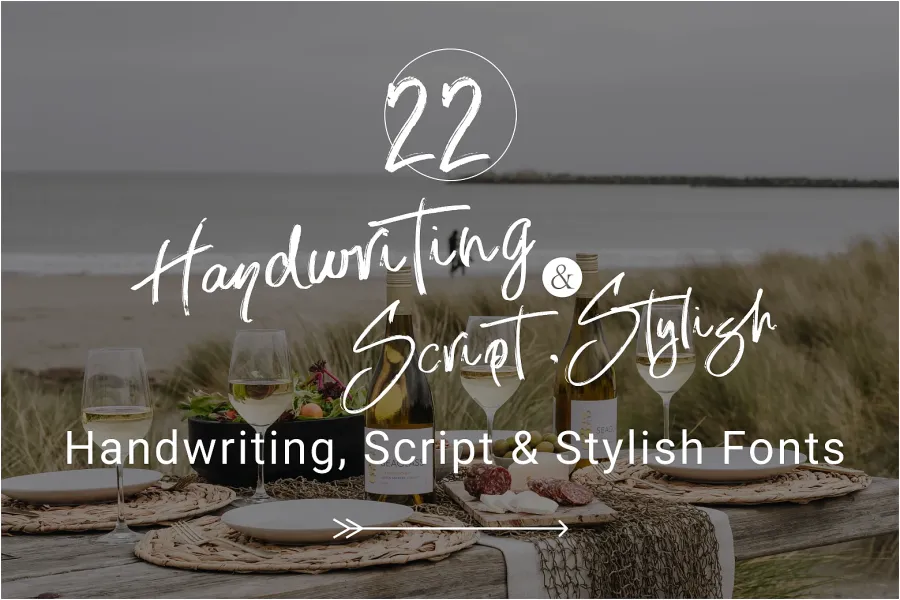 Handwritten fonts have gained immense popularity in the creative world for their ability to add a personal touch and unique aesthetic to designs. Whether you're working on invitations, branding materials, or digital artwork, incorporating handwritten fonts can bring a sense of authenticity and creativity to your projects. Explore the benefits of using handwritten fonts and discover effective tips for incorporating them into your designs.
Benefits of Using Handwritten Fonts
Handwritten fonts offer numerous benefits that enhance the visual appeal and engagement of your designs. They can inject a sense of warmth and personality into your projects, making them visually appealing and captivating for your audience. Discover this Eaglepack for the versatility of 22 types of handwritten fonts, which come in various styles ranging from elegant and sophisticated to playful and casual, enabling you to find the perfect fit for your project's tone and style.
Tips for Using Handwritten Fonts Effectively
Pair with Complementary Fonts: Create a balanced and visually pleasing composition by combining handwritten fonts with contrasting sans-serif or serif fonts. This pairing adds depth and visual interest to your designs.

Consider Readability: Ensure that the chosen handwritten font is legible, especially at smaller sizes. Test it in various contexts to ensure readability and make necessary adjustments to the size or spacing if needed.

Maintain Consistency: To maintain coherence in your design, limit the number of different handwritten fonts used within a single project. Stick to one or two fonts to create a cohesive and harmonious look.

Experiment with Styling: Explore different styling options available with handwritten fonts. Play with font weights, slants, or ligatures to add variation and emphasize specific elements within your design, highlighting key information or creating focal points.

Consider Context: Adapt the style and tone of the handwritten font to match the overall mood and purpose of your project. Different handwritten fonts convey different emotions and aesthetics, so choose one that aligns with the message and atmosphere you want to create.
Conclusion: Get Accessed to Eaglepack Today! [Eaglepack Preview]
Incorporating free handwritten fonts into your creative projects can elevate their visual appeal and add a personal touch. By following the steps to download and install these free fonts, and implementing the provided tips, you can create designs that stand out and captivate your audience. Embrace the versatility and charm of handwritten fonts to bring your creative vision to life. Explore the world of handwritten fonts and unlock the potential to make your designs truly unique and authentic.