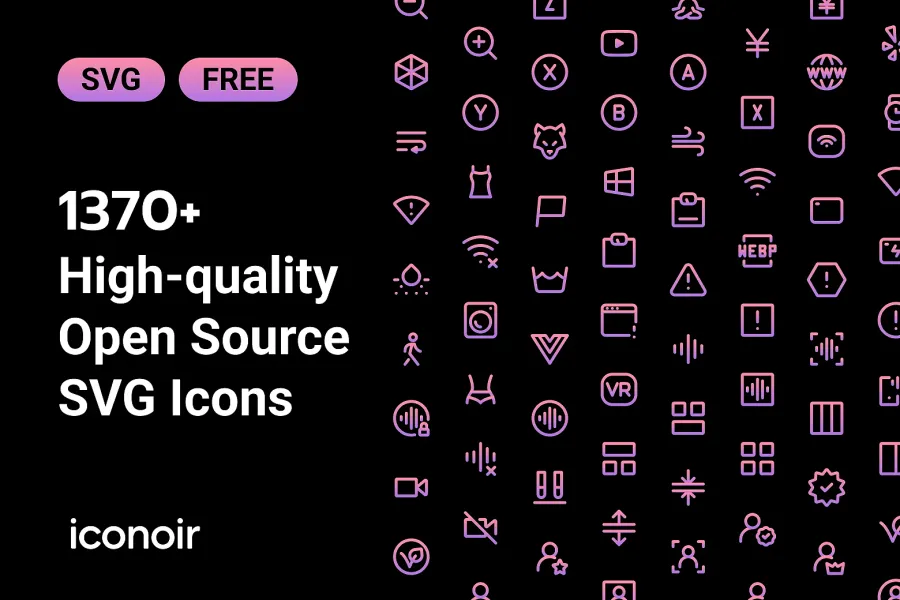 Unveiling Iconoir: The Ultimate Open Source Icon Library
Meet Iconoir, the open source icon library that's taken the design world by storm since 2020. With 1300+ icons and counting, it's a designer's dream. Customize sizes, strokes, and colors effortlessly to make these icons truly yours. And guess what? More icons are on the horizon, keeping your designs fresh and exciting.
Iconoir: Where Icons Meet Open Source Freedom
Iconoir isn't just an icon library; it's a playground for your creativity. All those awesome icons? They're open source under the MIT License. Tweak, twist, and transform to your heart's content. Let your imagination run wild while giving props to the Iconoir crew who kickstarted it all.
Ready to Dive In? Get Your Iconoir Eaglepack Now!
Want in on the action? Grab the Iconoir Eaglepack – a bundle of SVG icons ready for your magic touch. They start at a nifty 24x24px size, so they're primed for your genius customizations. Let's get real: your designs deserve the Iconoir treatment. Download the Eaglepack today and show the world what you've got!