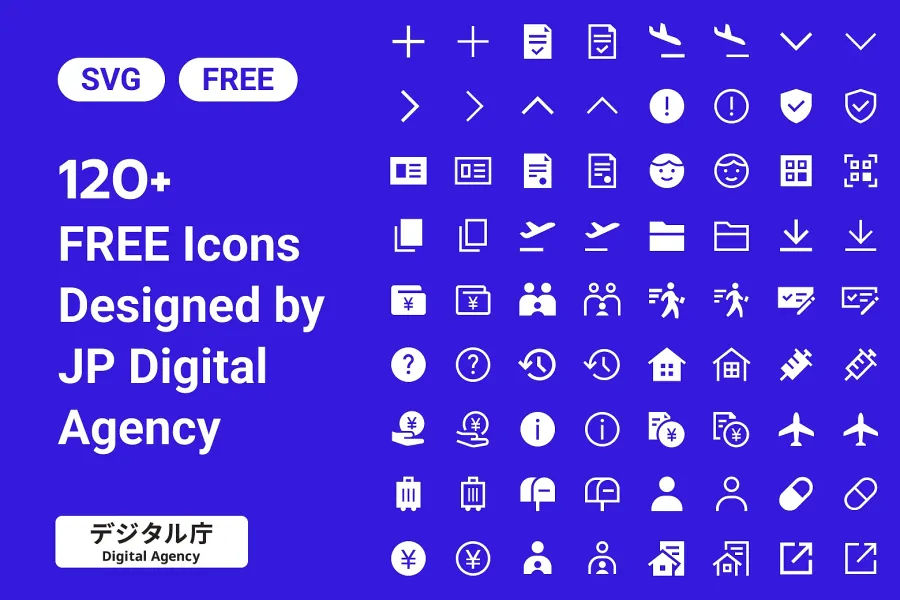 Introducing the Free Japan Digital Agency Icon Set
Japan Digital Agency (デジタル庁) unveils the Universal Design Update Program in 2023, introducing a remarkable collection of icons and illustrations for better citizen services. The thoughtfully crafted 120+ free icons simplify complex procedures, promoting universal accessibility and easy comprehension for all.
The Artistry of the Digital Icons
Smooth curves and well-integrated elements define the 120 icons, focusing on administrative services. Seeking feedback from stakeholders, Japan Digital Agency plans to add icons representing personal characteristics, aiming to reduce biases.
Unlock the Power of 120+ Free Japan Icons from Eaglepack
Eaglepack offers designers a comprehensive resource for Japan Digital Agency icons. Explore guidelines for proper implementation in various design projects, fostering creativity and accessibility. No attribution required, except for edited versions. For example: 'Based on the "Japan Digital Agency Illustration and Icon Resources" (attach the link here), with added icons suitable for specific scenarios' (description of editing or processing).
Please also refer to the following pages for further usage guidelines:
Download Eaglepack for Inclusive Design Excellence!
Embark on your inclusive design journey with Eaglepack, leveraging the power of Japan Digital Agency's icon collection. Let creativity thrive with free and accessible resources for all.