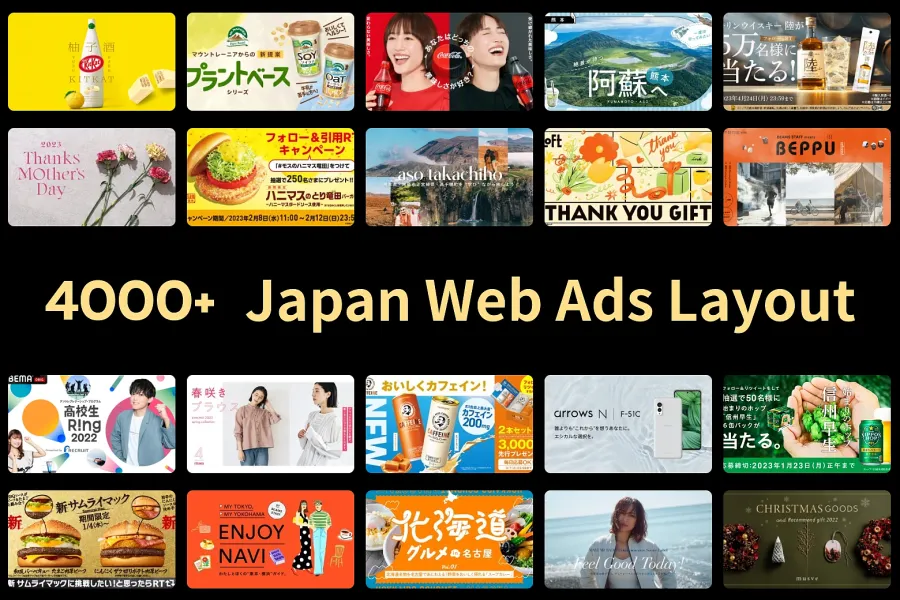 Explore 4000+ Japanese Banner Ads Layout Inspirations
Looking to take your marketing game to the next level with stunning banner ad designs? We've got just the place for you! Get ready to be inspired by Banner Library, the ultimate destination for over 4000 Japanese web ads banner layouts. With its extensive collection and user-friendly interface, Banner Library (バナーライブラリー) is here to help you find the perfect design that not only catches attention but also elevates your brand image.
Find Your Perfect Banner Ad with Banner Library
Banner Library, hailing from the creative minds in Japan, is a treasure trove of banner ad designs from various industries. Whether you're a marketer or a designer, this inspirational website offers you a one-stop shop for layouts and color schemes that suit different products and niches. From horizontal and vertical formats to eye-catching square banners, you'll find it all at Banner Library. What's more, they even have seasonal tags, making it a breeze to discover relevant content for your projects.
Unlock the Potential of Your Advertising Campaigns [Eaglepack Preview]
In the world of internet advertising, standing out is key. By incorporating the right blend of eye-catching appeal and aesthetic beauty, you can drive product sales and enhance your brand image. Banner Library, with its vast collection of Japanese web ad banner inspirations, is here to empower you. So why wait? Experience the limitless possibilities by downloading this Eaglepack and take your marketing to new heights today!
Visit this link and start designing your way to marketing success!