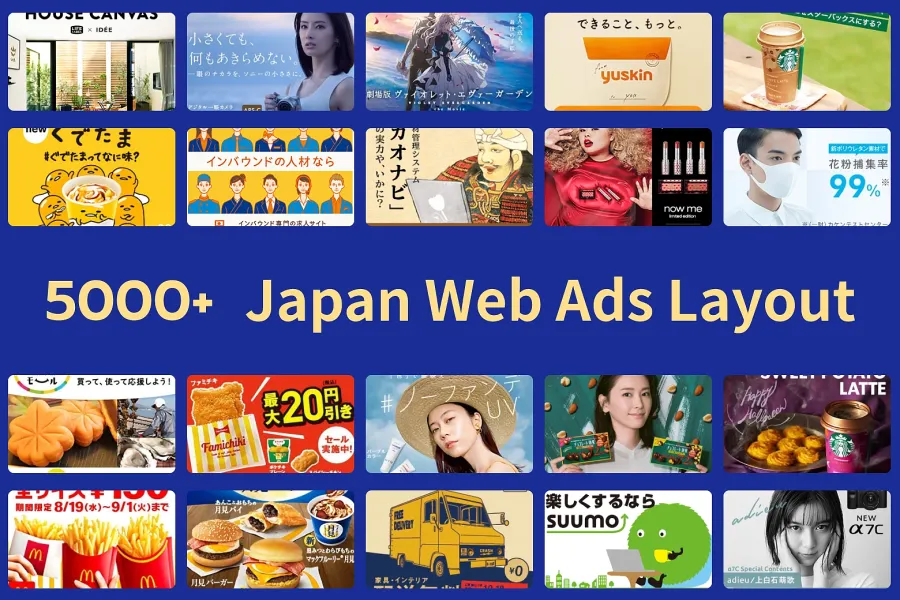 Discover Engaging Japanese Web Ad Banners: Unleash the Power of Banner Ad Design!
Hey there! Looking for captivating web ad banners to take your marketing campaigns to the next level? Look no further than the Japanese banner examples from Bannnner.com! They've curated an amazing collection from 2018 to 2023, perfect for marketers, designers, and anyone seeking inspiration. With their organized categorization system, finding the perfect banner is a breeze. Let's dive in and uncover the popular themes that have shaped recent product promotions together!
Boost Your Marketing Campaigns with Eye-Catching Website Ad Banners
Ready to make a lasting impact? Discover their impressive collection of website ad banners that will supercharge your campaigns. From sleek and stylish to attention-grabbing designs, they've got it all. Gain valuable insights into successful marketing strategies and create unforgettable brand experiences. Make sure to download Eaglepack, their special format for organized design resources, and revolutionize your marketing efforts!
Tailor Your Marketing Efforts to the Maximum: Explore 5000 Japanese Banners
Want to reach the vibrant online market? You're in luck! Explore the fascinating world of Japanese design aesthetics and cultural nuances at Bannnner.com. Whether you're targeting Japanese audiences or seeking inspiration from the latest trends, their specialized section is a goldmine of possibilities. Don't miss out on downloading Eaglepack for organized design resources—it's a game-changer! Let's elevate your marketing strategies together!
---
Preview Eaglepack