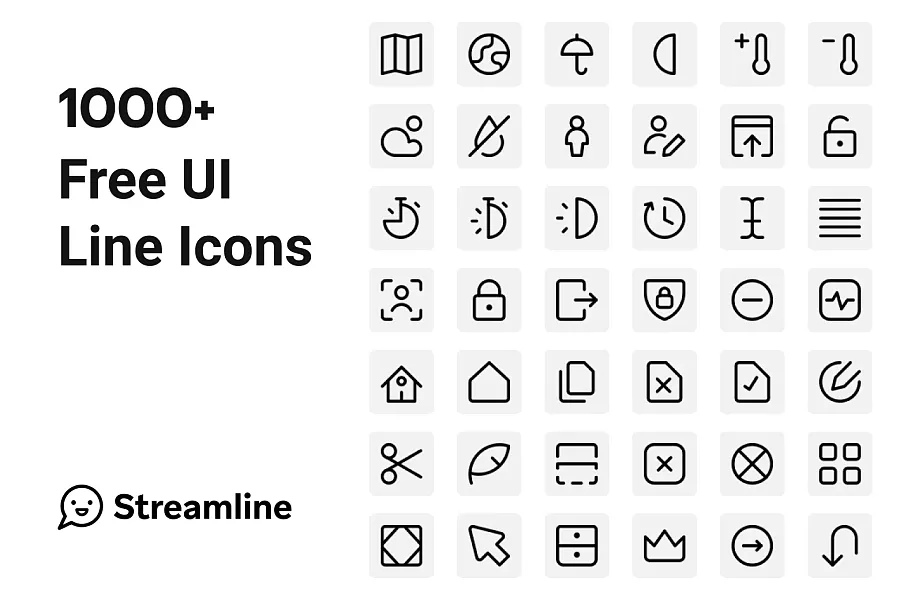 Looking for a High-Quality Line Icon Pack? Try Streamline's Simple Line Icons!
Are you searching for a free icon pack that combines simplicity with elegance? Look no further than Streamline's Line Icons - the ideal solution for your interface and graphic design needs!
Stand Out with Sleek and Minimalist Line Icons
Stand out from the crowd with these sleek, minimalist line icons that work wonders on dark backgrounds. With a vast range of designs including line art icons, they're versatile and perfect for a wide range of projects.
Customize Your Line Icons with Ease
What sets these icons apart is their customizable colors, allowing you to modify each icon to suit your specific needs. You can rest assured that these icons won't break the bank.
Use Streamline's Line Art Icons with Peace of Mind
But it gets even better! These line icons are licensed under Creative Commons - CC BY 4.0, so you can use them for free while giving Streamline credit with a link. You can create unique designs and ensure compliance with ease.
Upgrade Your Website or App Today
Don't miss out on this opportunity to elevate your website or app to the next level with simple line icons that pack a punch. Give Streamline's open-source Line Icons a try today!