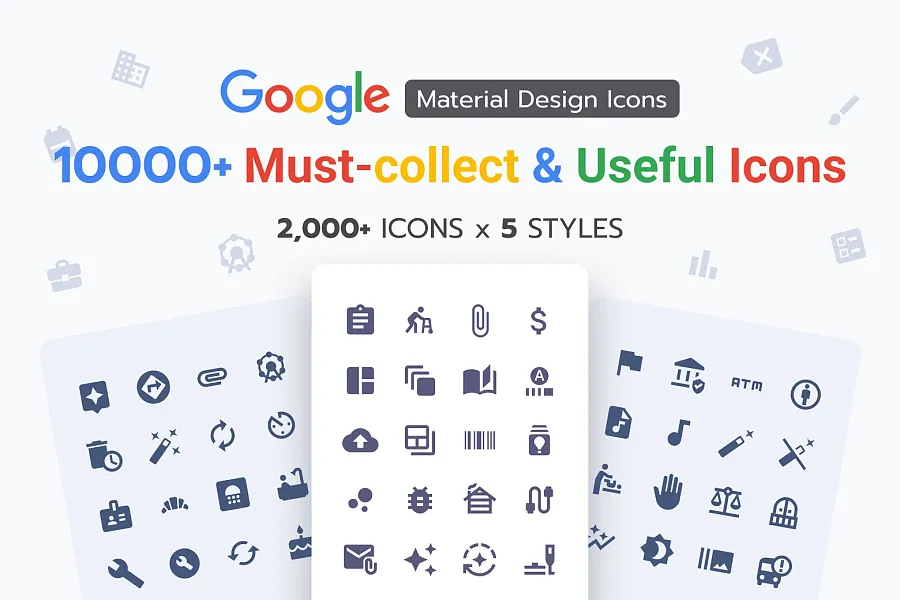 Elevate Your Design with Google Material Design Icons: A Comprehensive Icon Library with Various Styles
Google Material Design Icons is a versatile and extensive icon library that includes over 10,000 optimized vector icons. These icons come in 5 different styles such as baseline, sharp, outline, round, and two-tone, making it a go-to library for various design projects. As a material design icon, it follows the Google Material Design principles, providing a consistent and user-friendly design style.

One of the benefits of using Material Icons is that it allows you to maintain consistency and unity in different design projects while ensuring high usability. With its comprehensive collection of icons, you can easily find the perfect icon for your project, whether it's for web, mobile, desktop applications, or other design projects.
Whether you're looking for a sharp, outline, or round material icon, Google Material Design Icons has got you covered. It's also worth noting that the library is free and open-source, so you can use it without worrying about copyright issues.
Preview of Eaglepack Design Featuring Material Design Icons