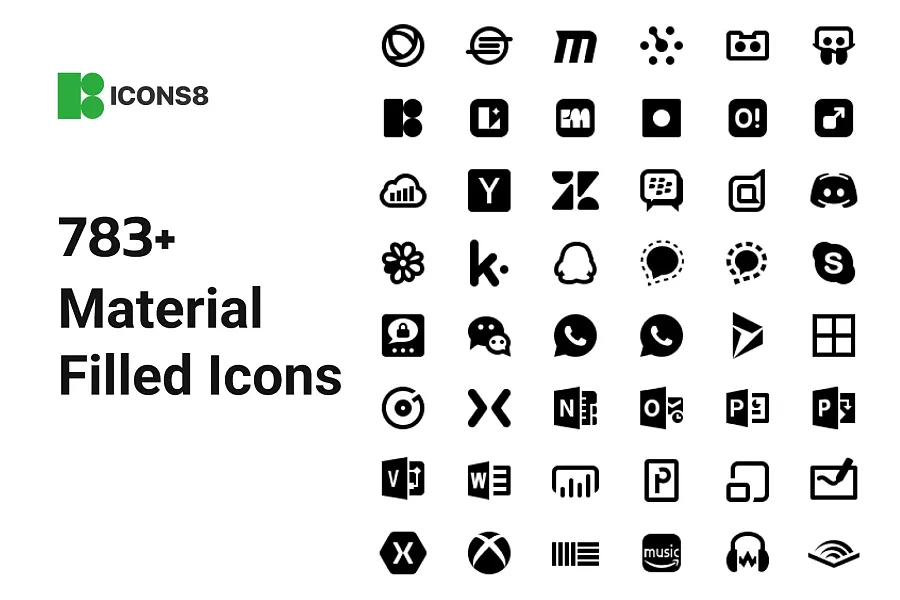 Looking for high-quality icons in Material Filled design style? Look no further than the free Material Icon Pack! The collection includes a wide variety of Material Symbols, including material design icons that are perfect for any project.
What is Material Filled Design Style?
Material Filled design style is a popular design trend that emphasizes the use of solid shapes and bold colors to create a clean, modern look. This design style is often used in digital design projects such as websites and mobile apps, but can also be used in print materials.
Browse and Collect Material Icon Pack Today
The Material Icon Pack includes a range of material filled icons available in both PNG and SVG formats. You can easily download and edit the icons to match your design needs. Best of all, most of the icons from Icons8 are free for personal use, with some even allowing commercial use (but be sure to confirm the license on the original website before use).
Enhance Your Designs with Material Filled Icons
Those icons in Material Filled design style are the perfect way to enhance your design projects. Whether you're working on a website, app, or print project, those free icons can help you create a polished and professional look.
So what are you waiting for? Browse the Material Icon Pack of more than 700 icons today and start incorporating these high-quality Material Filled icons into your design projects!