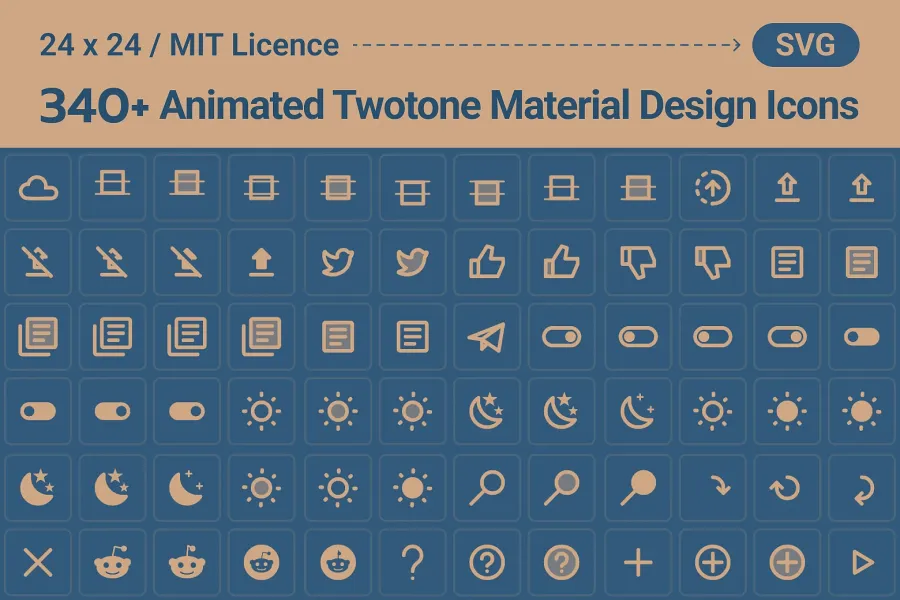 Introducing Material Line Icons: A Comprehensive Icon Library
If you're looking for a comprehensive icon library that complies with Google Material Design standards, Material Line Icons has got you covered! With over 300 simple line icons that are easy to use in web and app designs, this MIT-licensed dynamic icon library is a great addition to your design toolkit.
A Range of Icon Types With Material Design
Whether you need material design icons, round icons, TwoTone icons, animated icons, or Google icons, Material Line Icons has something for everyone. The icons are available in SVG format, making them easy to use and customize. Plus, with SVG Animations Level 2 technology, you won't need to write CSS or JavaScript separately. This technology makes it possible to animate the icons directly in the SVG file, simplifying the process of adding animation to your designs.
Easy to Use and Customize Icons
On the Material Line Icons website, you'll find a convenient search function that makes it easy to find the icons you need. And if you need to modify an icon, you can do so directly on the web page. This allows you to customize and adjust the icons to meet your specific needs.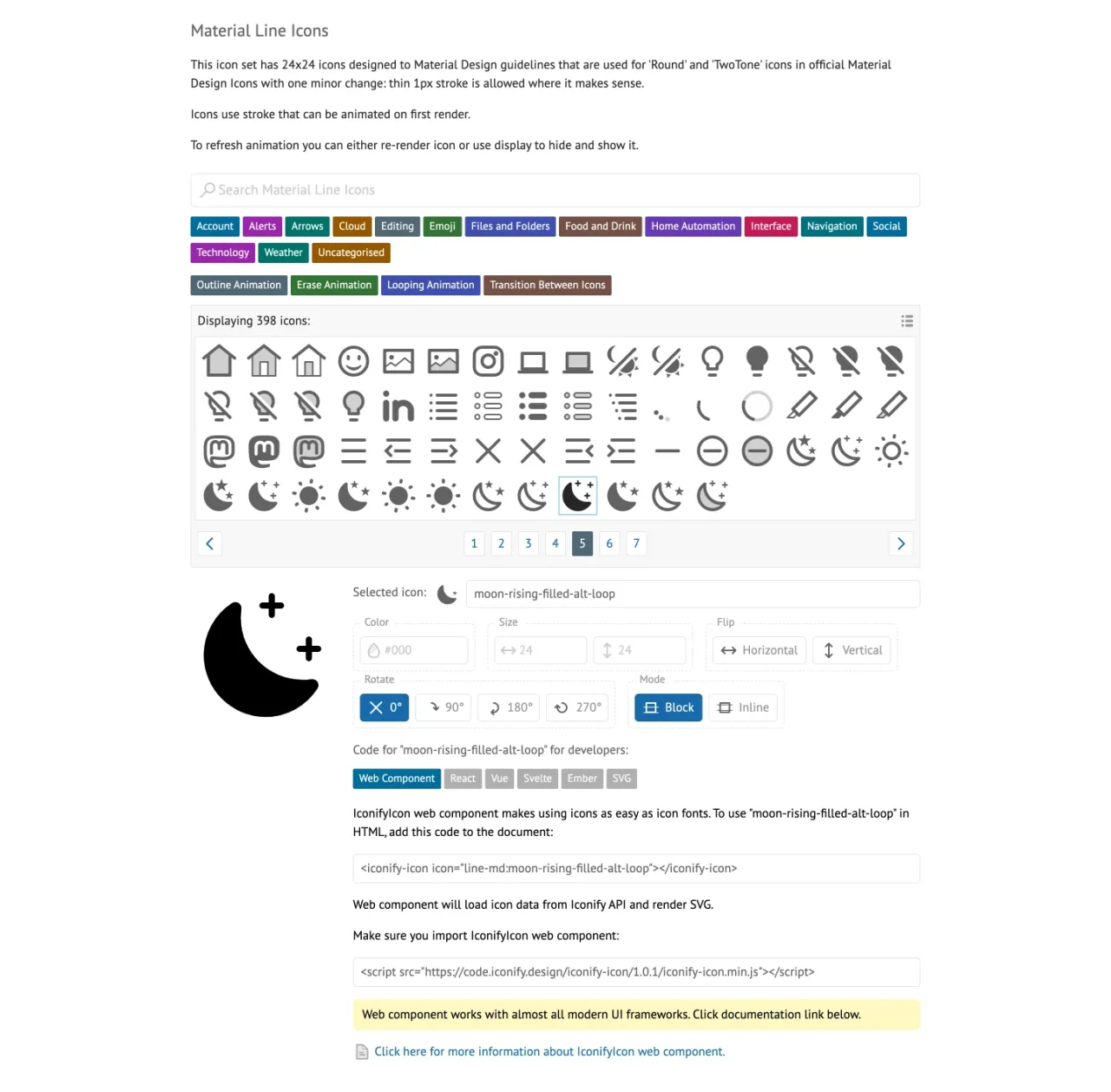 Perfect for Small Details & Dynamic Touch in Designs [Eaglepack Preview]
While the current selection is relatively small, these icons are perfect for small details in designs. And if you have a specific icon in mind that isn't included in the library, you can always contact the original creator to suggest updates for the future.
So why not give Material Line Icons a try and take your designs to the next level?