In this Eaglepack, I collected more than 30 famous Monet paintings, including Claude Monet paintings such as Water Lilies, Haystacks, and Impression, Sunrise. Let's explore some of the most iconic Monet artwork, delve into the inspirations behind Monet's art, and examine the unique techniques he used to create his masterpieces. So, buckle up, and get ready to immerse yourself in the world of Monet's art!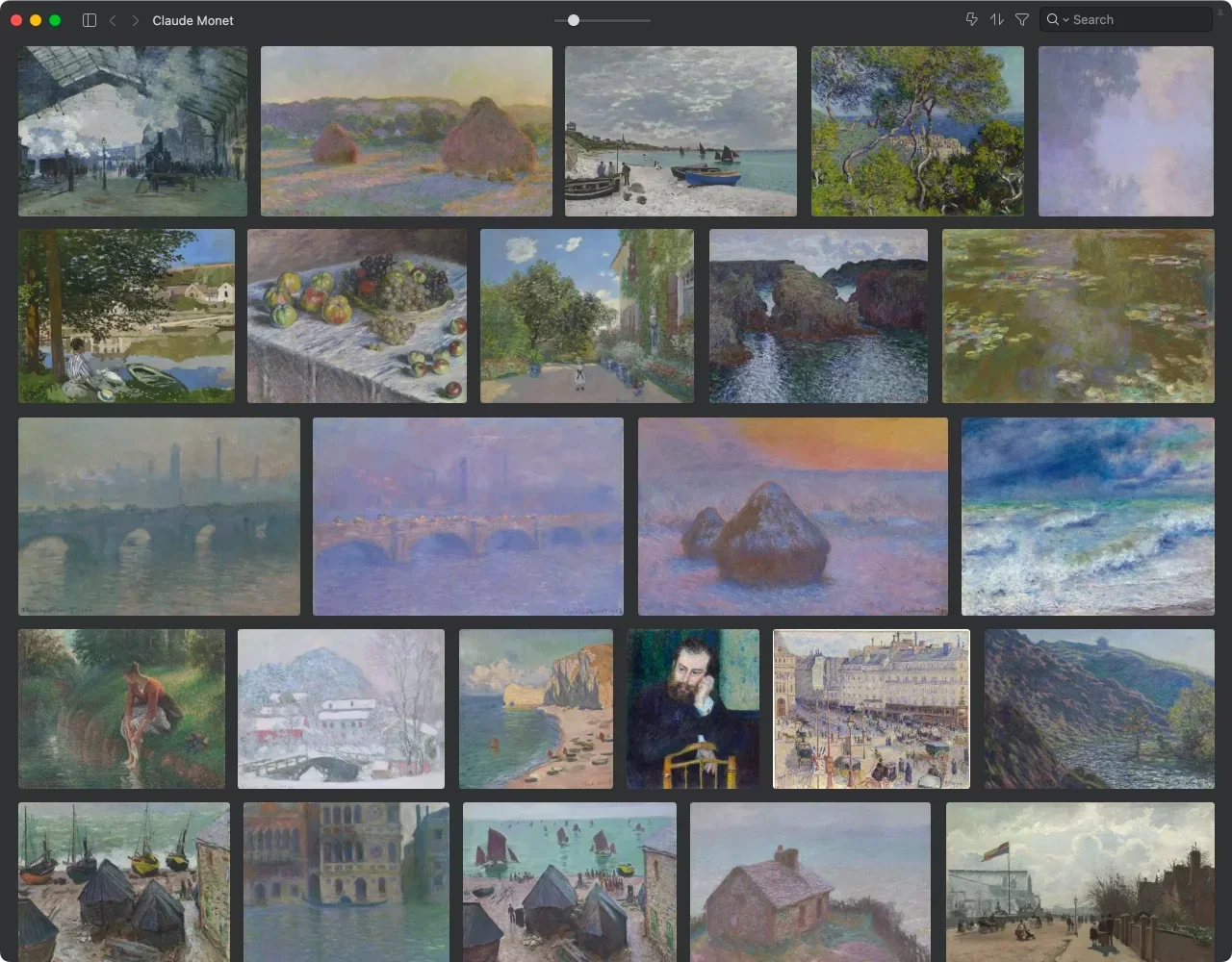 Who Is Claude Monet?
Claude Monet, the master of impressionism, created an awe-inspiring collection of paintings that continue to captivate art enthusiasts worldwide. His paintings, including famous Monet paintings such as Water Lilies, Haystacks, and Impression, Sunrise, are renowned for their vibrant colors, unique brushstrokes, and mesmerizing landscapes. The Monet paintings collection is a perfect blend of art and nature, where each Claude Monet painting seems to come alive, creating an immersive experience for the viewer.
Discover the Beauty of Monet Paintings Collection
Monet developed a unique style of painting that was characterized by his use of color and brushstrokes. He believed that color was the most important aspect of a painting and used it to create a sense of light and atmosphere.
Monet's paintings are full of vibrant colors, and he often used a palette knife to create thick, impasto brushstrokes. He also used a technique known as broken color, which involved applying small, separate dots of color to the canvas, allowing the viewer's eye to blend them together.
Be Inspired By Monet Artworks [Eaglepack Preview]
Whether it is Water Lilies, Impression, Sunrise, or Haystacks, this Eaglepack has got you covered! Download it now and explore the charm of well-known artists, including Monet paintings wallpaper options. Not to mention you can even get inspiration for your next wallpaper featuring famous Monet paintings!
These images is licensed under CC0, which means you can modify it, use it for commercial purposes, and do not need to attribute the source. Having authorization for these images does not mean that you have authorization for the original work. The museum also believes that these artworks no longer have any copyright protection.