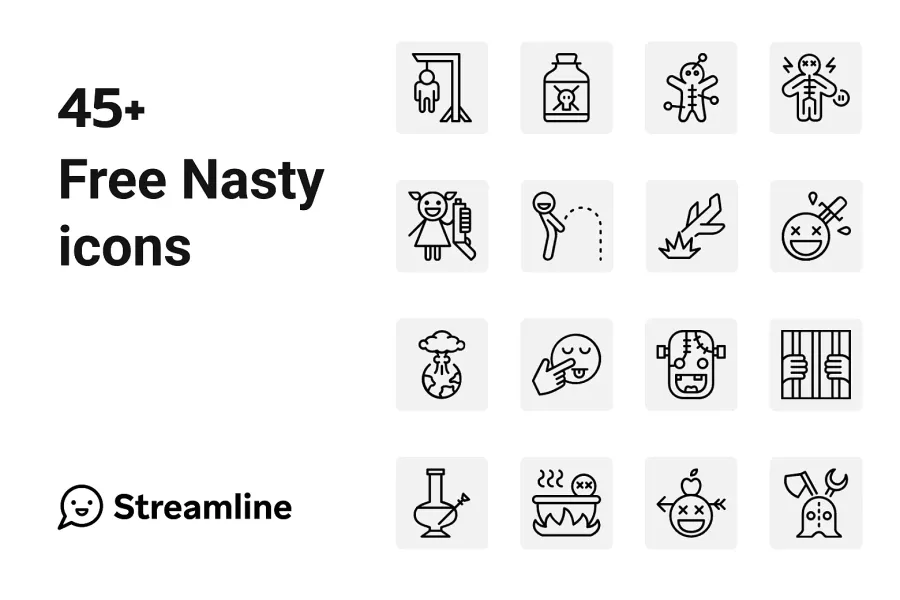 Spice up Your Website with Nasty Icons
Looking for a nasty icon to spice up your website or social media? Check out this free nasty icon download featuring a diverse outline icon pack of the best 'Nasty Icons' around!
A Comprehensive Nasty Icon Collection
This collection includes a range of Nasty emoticon designs that are sure to shock and amuse, with naughty and nasty icons perfect for branding and marketing purposes. Whether you're looking for a full nasty icon set or just a few nasty emoji symbols, these creative nasty icon designs are sure to meet your needs.
Vector Illustrations for All Your Needs
The nasty icon library features a range of free vector illustrations, from nasty icon vector illustrations to funny and nasty icon graphics, and everything in between. If you're in need of nasty icon illustrations for stickers or nasty icon images for websites, this comprehensive collection of nasty icon graphics for branding has got you covered.
Download Now and Start Making an Impact
So why wait? Download the 'Nasty Icons' today and start making an impact online! And remember, while these vectors are free to use, we kindly request that you credit Streamline with a link.