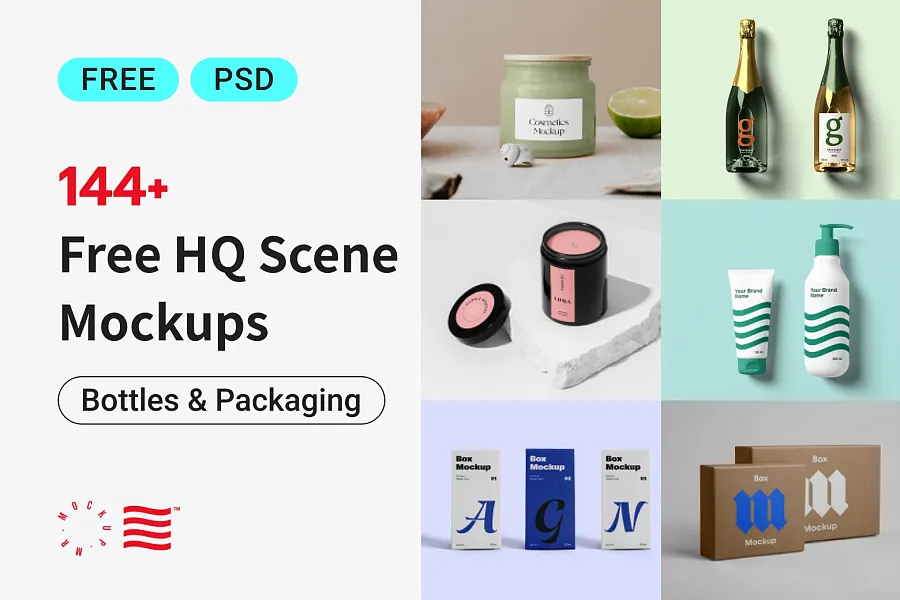 Showcase Your Packaging Designs with Mr.Mockup's Free Mockup Collection
Every product needs a packaging design, whether it's coffee, soft drink, cosmetic, fragrance, or alcohol drink. Luckily, Mr.Mockup has you covered with their extensive collection of 144 packaging mockups, all of which are amazing, delicate, and perfect for use in banners or other marketing materials.
Looking for the best free packaging mockups to showcase your items? Look no further than Mr.Mockup's extensive packaging archive!
Wide Range of Packaging Mockups to Choose From
With a wide range of options including package mockups, box mockups, card mockups, mug mockups and even stationery mockups, you'll find everything you need to display your designs in the best possible light.
High-Quality Item Mockups in Various Styles and Sizes
Their item mockups are of the highest quality and come in a variety of styles and sizes to meet your needs. In addition, if you're looking to catch the flu of vintage fashion, you'll find our vinyl record packaging mockup collection to be just what you need.
Hassle-Free Free Box Mockup Collection In Organized Eaglepack
Plus, I have gathered their free box mockup collection, which is second to none, in this Eaglepack! You can easily download and choose from a wide range of mockups, all of which are easy to use and customize with their helpful documentation guide.
Impress Your Clients with Your Packaging Designs
So why wait? Elevate your packaging designs and impress your clients with Mr.Mockup's amazing selection of free packaging mockups today!