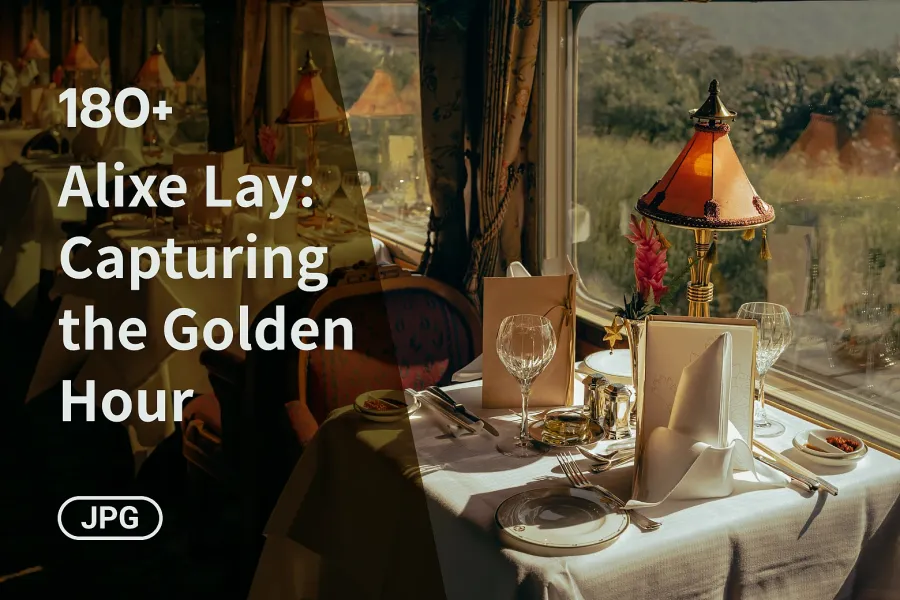 Meet Alixe Lay, a young photographer hailing from Malaysia, currently based in the vibrant city of London. She's a globetrotter with a camera, and her photography is all about the wonderful world of "travel." Alixe is a master at capturing indoor architecture and scenes, and she's not afraid to dive into landscape and portrait photography as well. Her lens has had the pleasure of collaborating with international brands spanning the realms of fashion (Arket, Hugo Boss, and more), fragrances and skincare (Aesop, Penhaligon's, and the like), luxurious accommodations (Belmond, Dorchester Collection), camera brands, and stylish magazines like Leica and Kinkfolk. Plus, she's proudly donning the titles of Leica's Emerging Ambassador and Adobe's Lightroom Ambassador.


Alixe Lay's photography is like a mysterious, serene whirlwind.
Her work boasts unique color palettes and captivating play of light and shadow that'll make you stop and stare. Maybe it's her childhood immersed in Malaysian culture or the keen eye she developed while studying psychology in the UK. When you look at her work, it's as if you're peering through the camera lens into a world where enchanting stories unfold right outside the frame. Alixe Lay's photos strike a perfect balance, leaving you with unforgettable atmospheres. Unlike Renaissance art, you don't need to dissect individual elements or tiny corners; the whole picture draws you into another world.


Through her lens, she captures those fleeting golden moments.
As the title of her interview with Adobe suggests, "It's always golden hour for Alixe Lay." She has an infatuation with twilight scenes, and her work often bathes in gentle light, rich shadows, subtle contrasts, and a hint of teal-toned brassiness. Coupled with her love for classical architecture and artistic design, her photography exudes a sense of nostalgia and grandeur, as if she's transporting you back to the glamorous days of the 1920s in Europe and America. If you admire Alixe Lay's color style and happen to use Adobe Lightroom, don't miss out on the interview link above. You can grab Alixe Lay's "Golden Hour in New York" color presets for free. It's your ticket to achieving similar photographic magic. And don't forget to download and explore the Eaglepack; it's your gateway to the world as seen through Alixe Lay's lens.