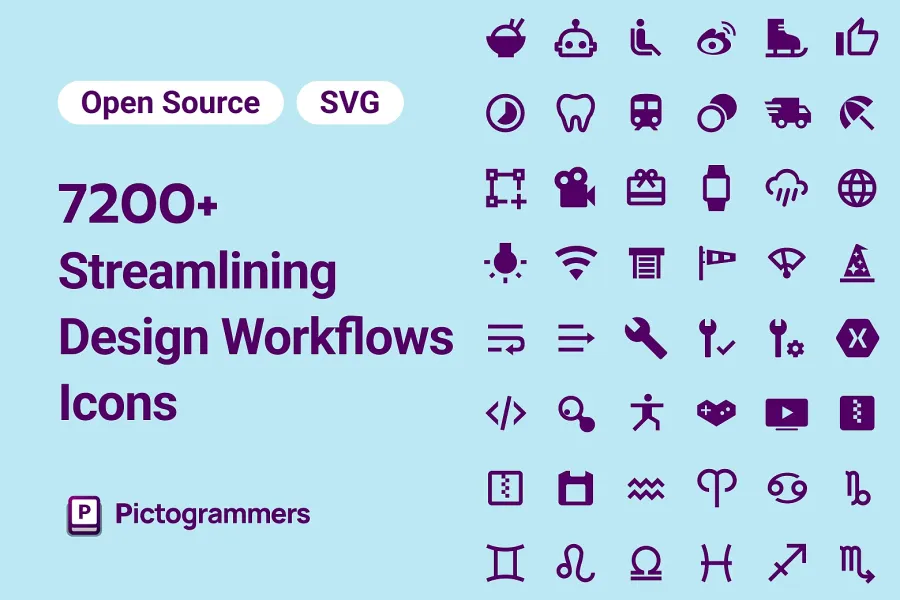 Introducing Pictogrammers, Your One-Stop Source for Material Design Icons
Are you looking for high-quality Material Design Icons (MDI) for your next design project? Look no further than this Eaglepack and Pictogrammers, an already-organized design resource collection of open-source icons and fonts that includes a diverse range of MDI icons, as well as other Material icons.
What Is PictoGrammers?
Pictogrammers is run by a group of like-minded partners who volunteer their time and effort to provide designers and developers around the world with access to high-quality and diverse icons and free fonts. The open source model allows anyone to freely use these resources, making Pictogrammers a valuable asset for graphic designers, UI/UX designers, and front-end engineers.
Find the Perfect MDI Icon for Your Designs
With Pictogrammers, you can easily find and apply suitable icon and font materials to your design projects. The library includes many commonly used symbols covering various themes and application scenarios, such as social media, technology, food, and more. Additionally, Pictogrammers' MDI icon resource library is particularly extensive and includes a wide variety of icons that can be easily customized and integrated into your designs.
Get Access to High-Quality Material Design Icons Today! [Eaglepack Preview]
Download this Eaglepack today and take advantage of Pictogrammers's invaluable resource for all your Material Design Icon needs!