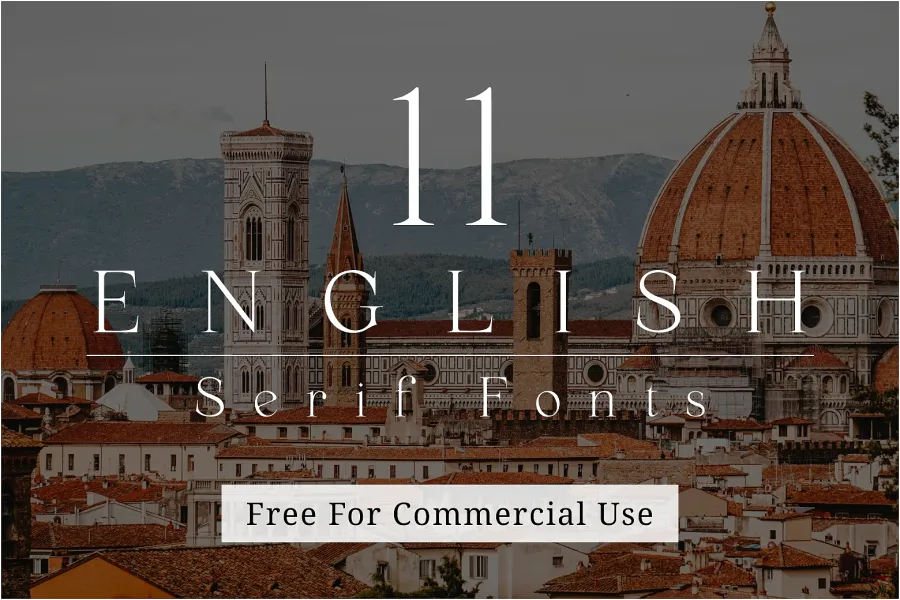 Have you discovered the versatility and impact of serif fonts? These typefaces are the toolkit for creating inclusive and easily readable designs that leave a lasting impression. Whether you're working on a website, print project, or signage, serif fonts have got you covered. In this Eaglepack, I have curated highly sought-after serif fonts, such as free serif fonts, that bring sophistication, elegance, and timeless appeal to your designs.
What Is Serif Font?
Serif fonts are a classic and elegant typeface style with small decorative strokes, or "serifs," at the ends of each letter. They are widely used in print and digital media, adding a touch of sophistication to typography.
Importance of Serif Fonts in English Typography
Enhancing Readability: Serif fonts enhance readability, especially in long passages of text, as the serifs guide the eye from one letter to another.

Conveying Professionalism: Serif fonts are commonly associated with professionalism and formality, making them ideal for business and academic contexts.
How to Implement Free Serif Fonts?
With this Eaglepack, you're covered! I have collected 11 commonly used serif fonts from reliable sources, ensuring they are all free for commercial use. By utilizing the power of these free serif fonts, you can elevate your English typography and create visually appealing and highly readable designs for various projects.
Download Eaglepack to Achieve Desired Visual Impact Today! [Eaglepack Preview]
Remember, serif fonts not only enhance readability but also convey professionalism and sophistication, impacting the overall impression and effectiveness of your design. Now that you have the knowledge of the best free serif fonts and how to implement them, embrace their beauty and transform your English typography into a captivating and engaging visual experience.
Unlock endless design possibilities with the world of free serif fonts. Download Eaglepack today and enjoy happy designing!